Deborah and Bradley
October 24 2009

Slideshow
Full set of pics

I had been looking forward to this wedding for months; not only because Deborah and Bradley are themselves connected to the event service industry, but because their wedding was being coordinated by Jenne Hohn, wedding coordinator extraordinaire and director of the International Special Events Society (ISES). I'd shot an ISES event for her last year as a favor, to reach out to her and familiarize her with my work and myself, but this was the first real wedding I'd ever worked with her on and I really wanted to knock it out of the park. Not like it would be too difficult to do a great job with such a creative, obviously in-love couple and everything planned as it was to be he best of the best.

But I think Deb and Bradley are a good example of one of my favorite types of clients; their taste is impeccable and they don't want to cut corners on anything important, but at the same time the material aspects of the wedding are a means to an end, not an end in itself. They want everything to be awesome because doing so brings more fun, more personality, more heart to the wedding and because it provides them a chance to share some of the best things in life with the ones they love.

Mayacamas Ranch is a spa and yoga retreat center located in the middle of a private valley in the mountains of Calistoga that is teeming with natural beauty. It was the perfect place to capture the feel of the wedding that Deborah and Bradley were going for: natural, organic, comfortable, and fun.


rarely do I have the opportunity to shoot the dress outside, for fear of getting it dirty. This one is technically kind of half-in half-out but I think the sun flare is really cool for a dress shot.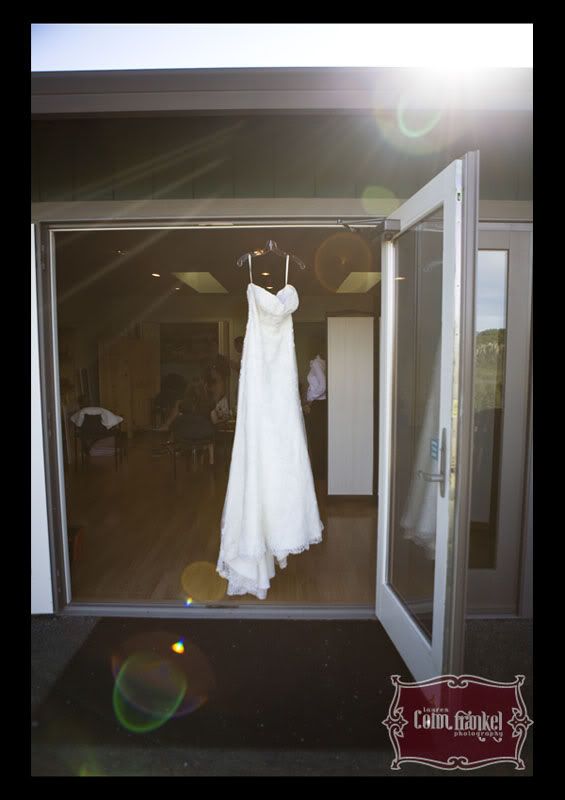 I love unique and different flowers, and florists who can take a bunch of incongruous blooms and make them work. By Bonnie Z of Dragonfly Floral.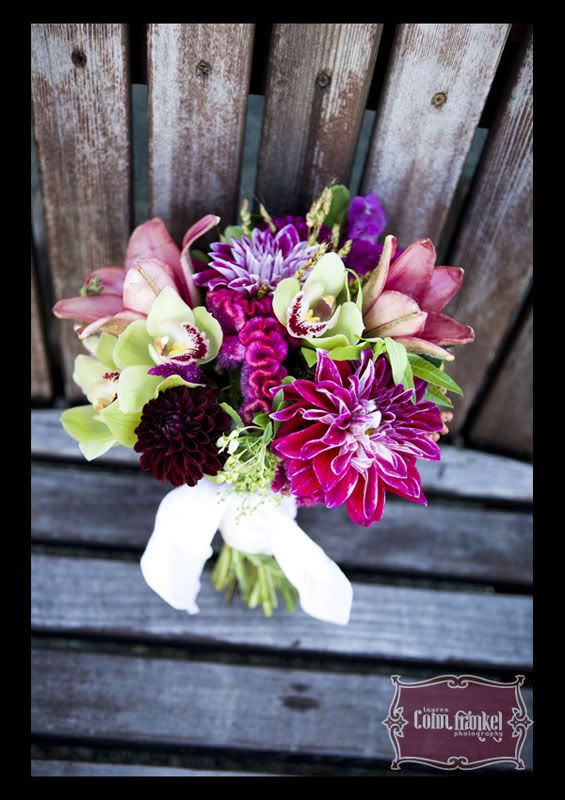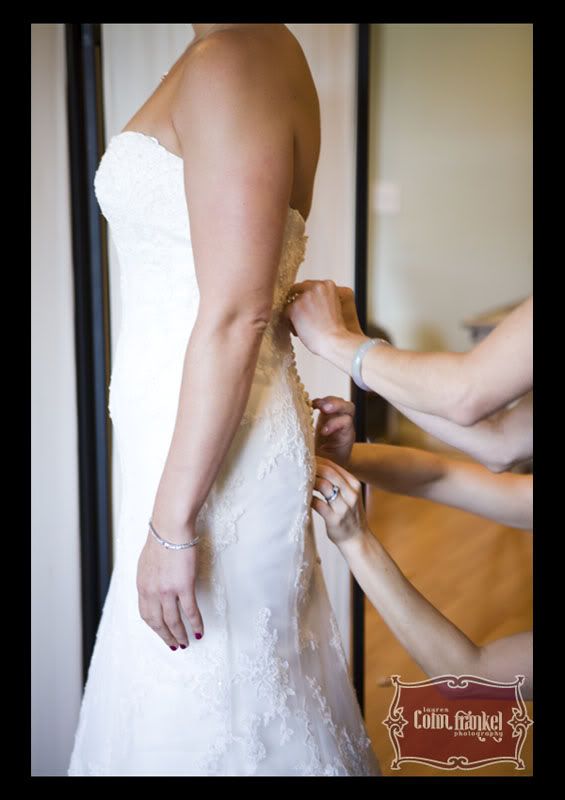 this dress looks like it was just

made

for Deborah.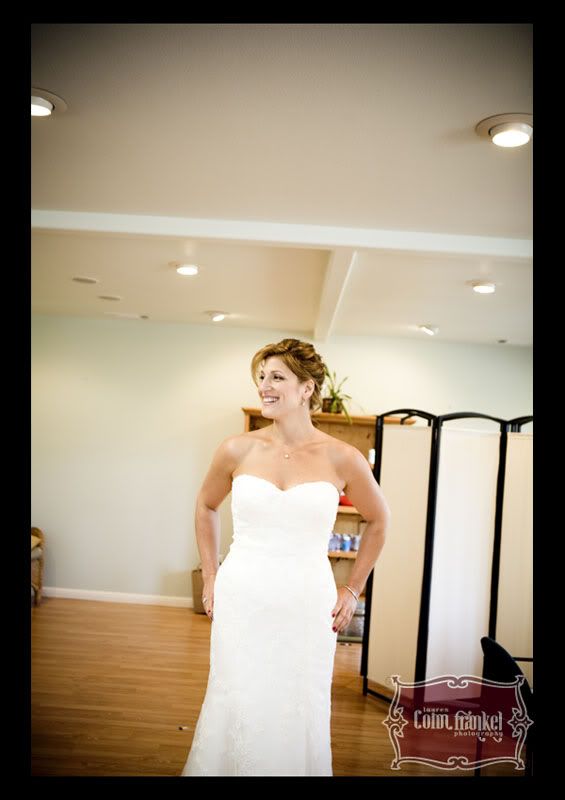 I like it when the guys put their own little personality touches in their clothing too



one of my most satisfying moments was watching people watching my slideshow at the wedding, and hearing 3 seperate groups of people have the exact same reaction to this photo when they saw it for the first time:
"[gasp!] awww...."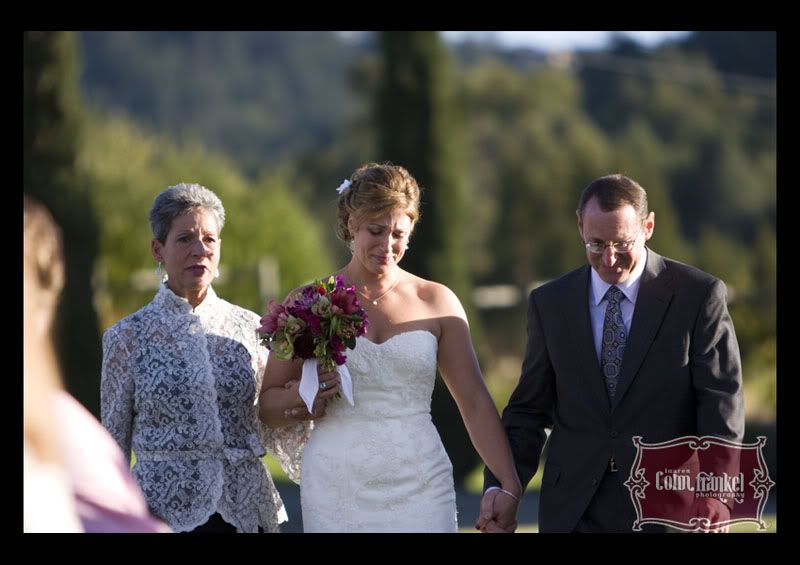 Best. Rabbi. Evah. I believe this shot was the reaction to her joke about it being an honor to marry "the two tallest Jews in the world." She was warm and hilarious, and a genius on the dance floor.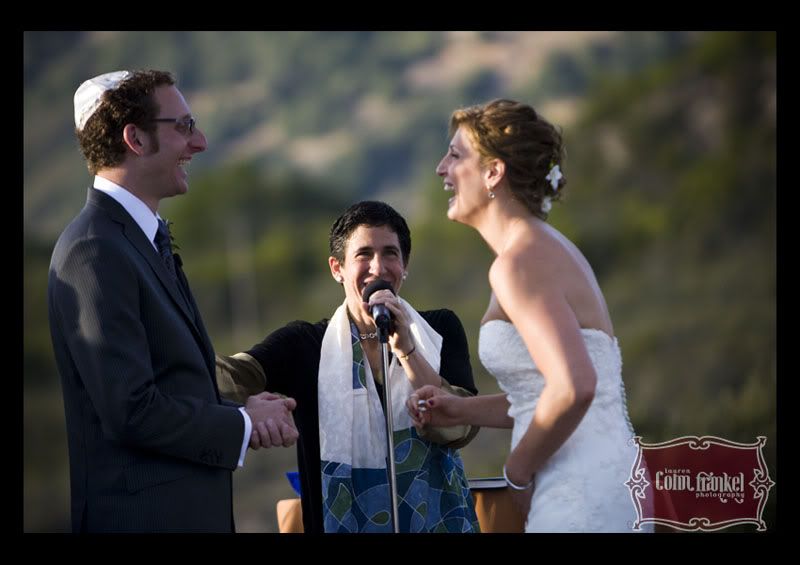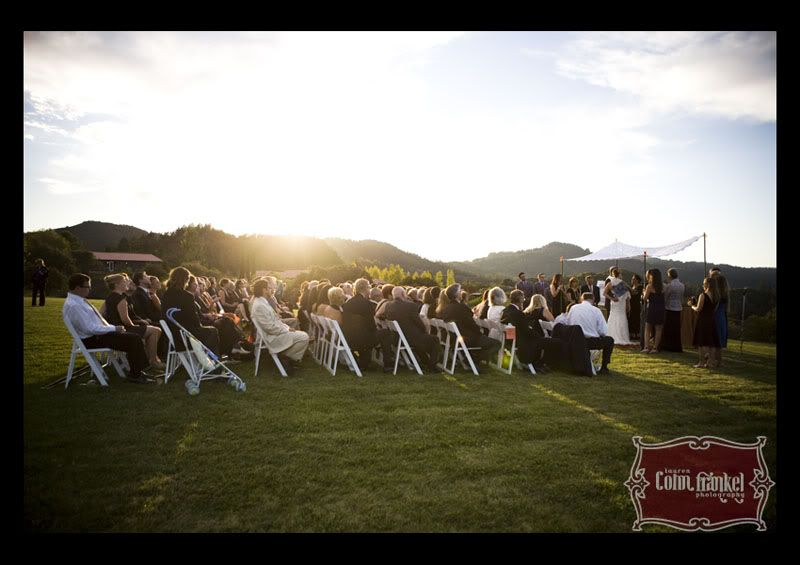 because we'd done an engagement session a couple months back, the fact that we were only allotted 10 mins to shoot with the couple alone didn't stop us from getting amazing images. The couple's easy chemistry and the beauty of the location definitely helped...and I guess maybe my skill had something to do with it too. ; )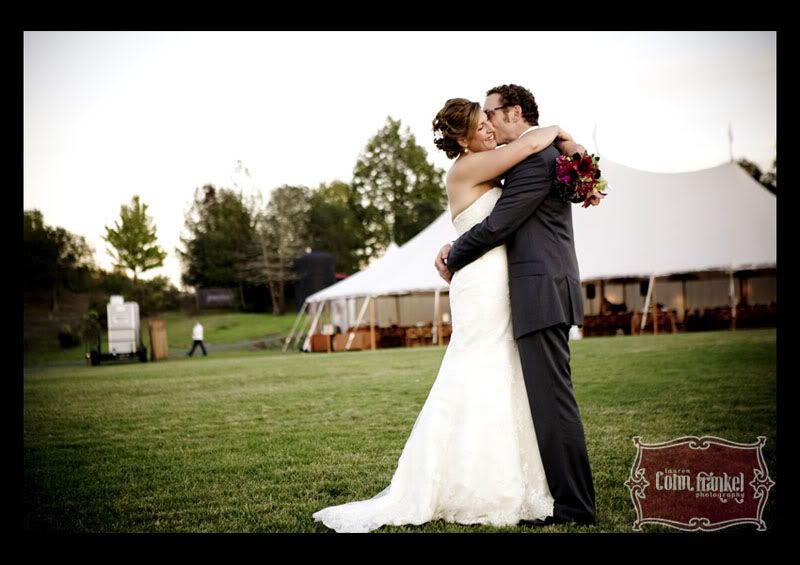 Deborah's brother greeting her as they entered at the start of the reception.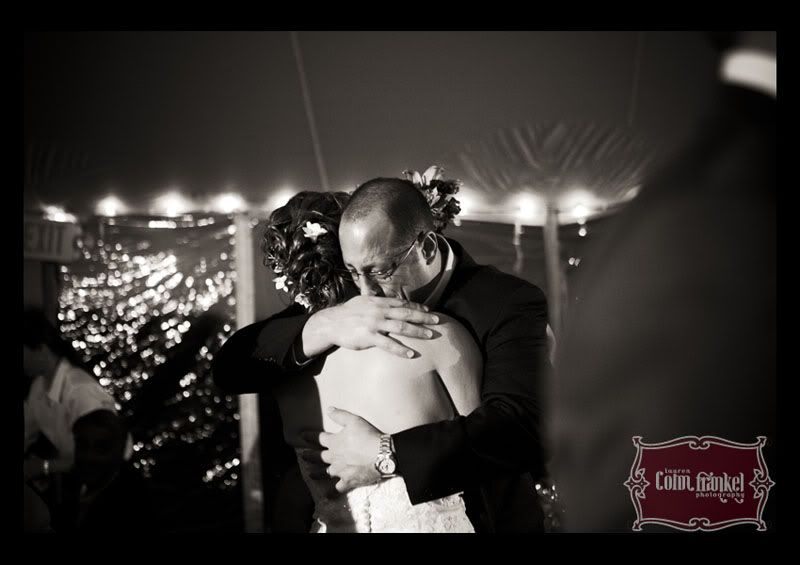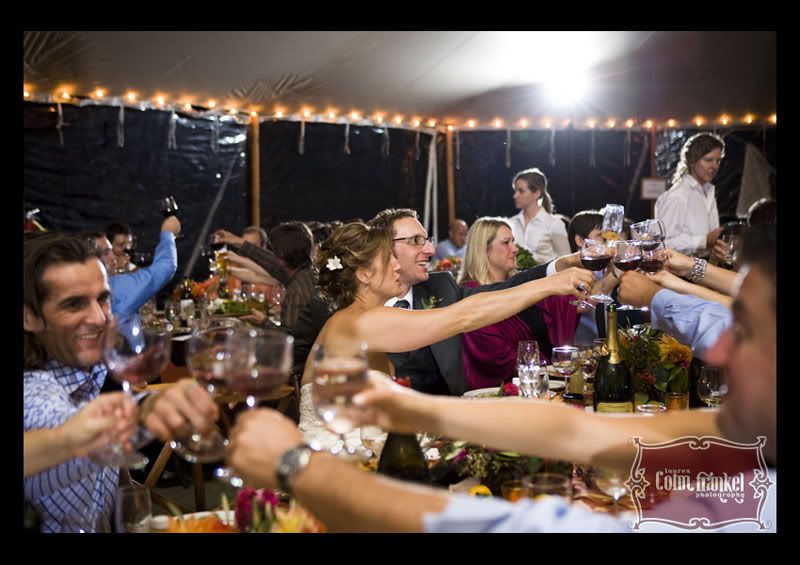 Deborah's maid of honor needed some hugs to finish her speech.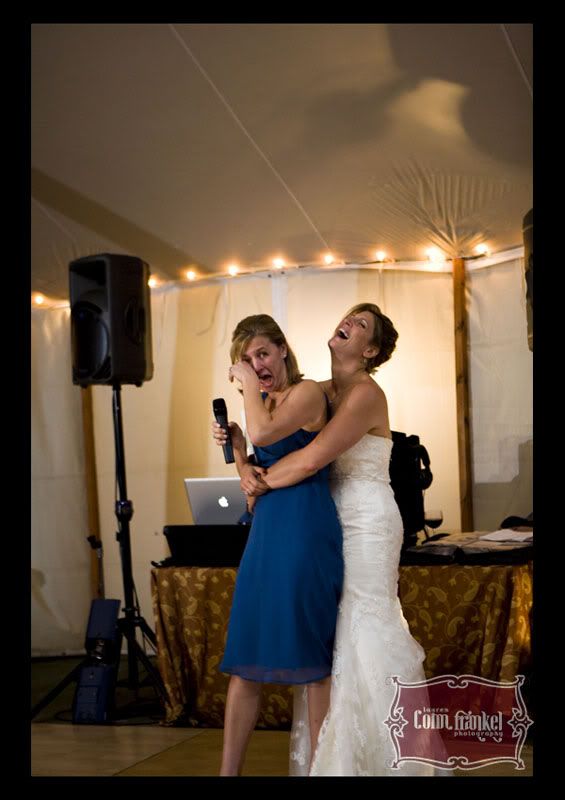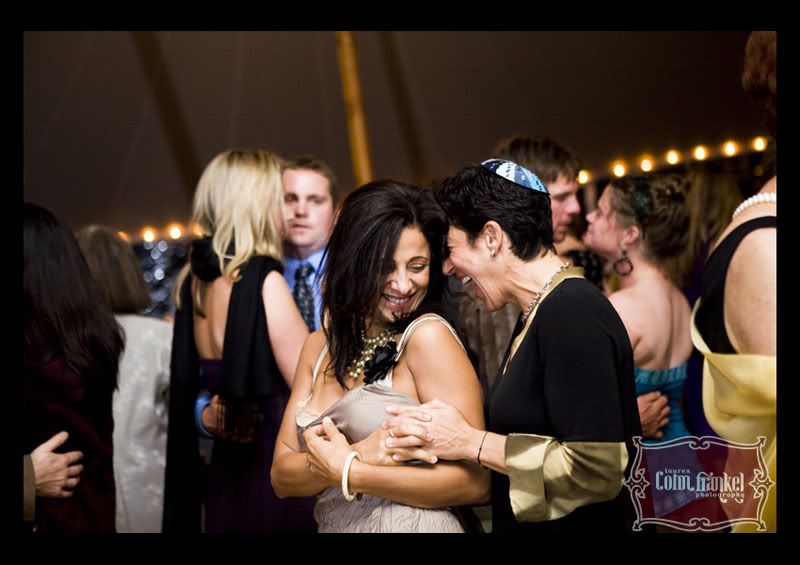 no shortage of dessert at this wedding!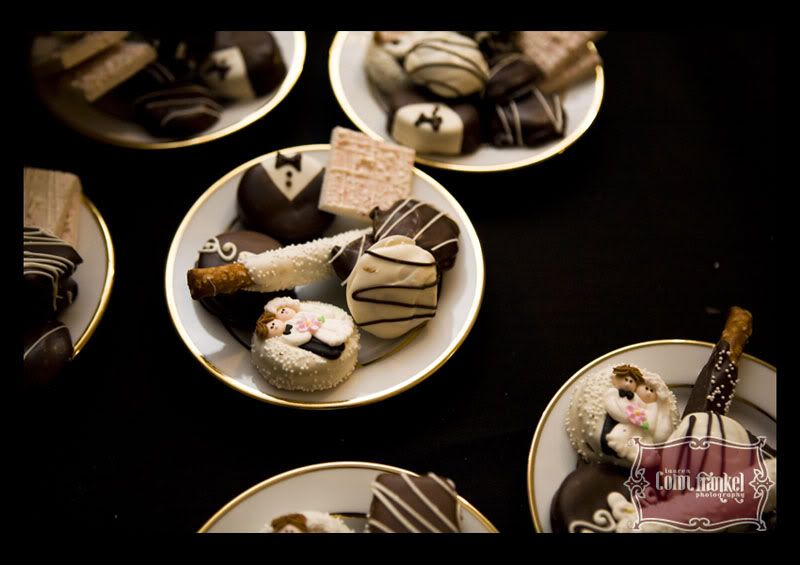 mmm...sundae bar. They had to beat guests off with a stick to keep them from attacking the ice cream before it was time. I'm now totally addicted to Three Twins cookies and cream and its 100% these guys' fault.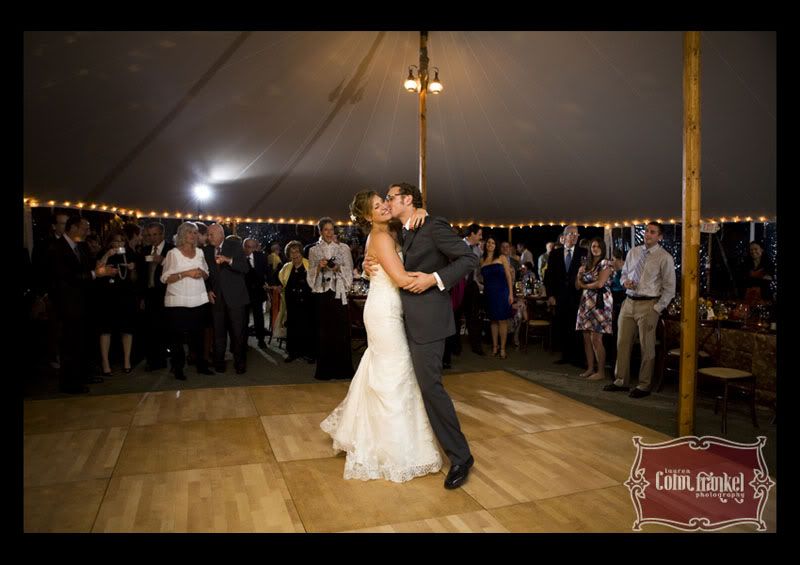 When it comes to Neil Diamond, resistance is futile. You

will

dance, and you

will

love it.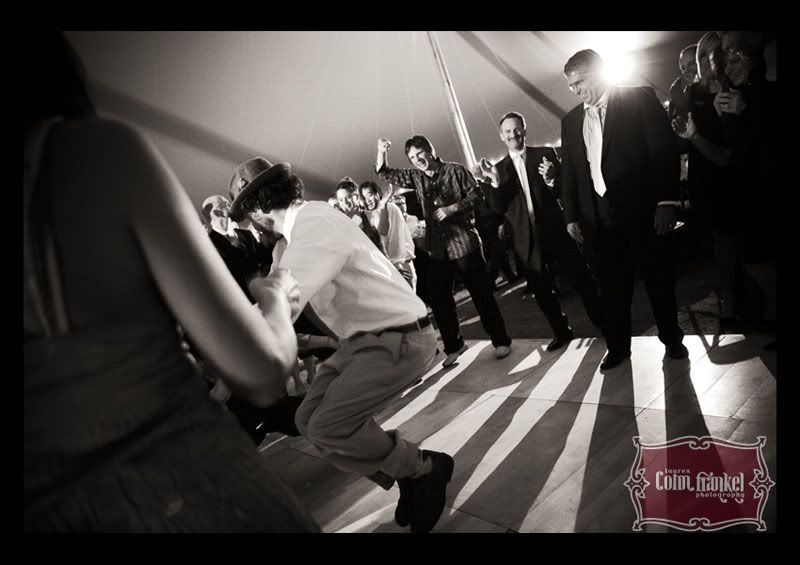 the rings, on one of the bottles of limoncello that the couple gave as favors.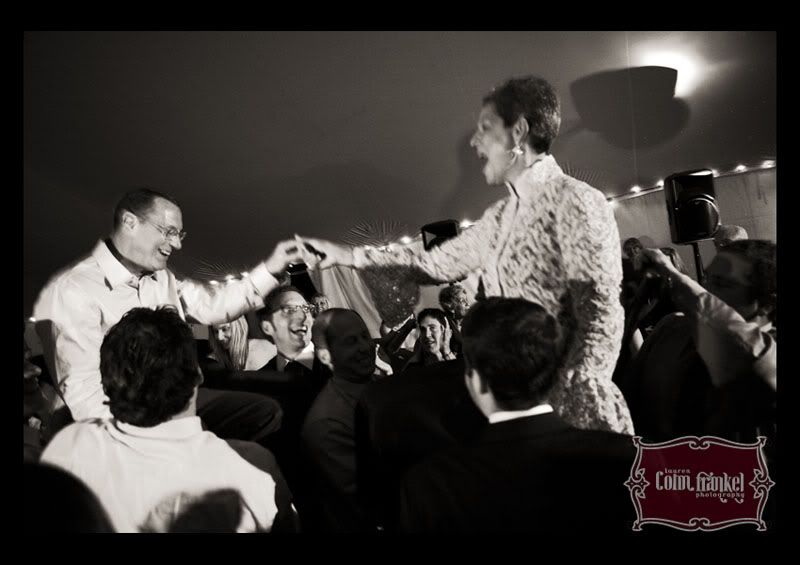 Vendors:
coordinator:
Jenne Hohn Events
Jenne Hohn, Michelle Dillon, and Jill Sandy
jenne@hohnevents.com
Mayacamas Ranch
info@mayacamasranch.com
caterer:
Olive Green Catering
tdeserio@earthlink.net
officiant: Rabbi Sydney Mintz 415.751.2535
smintz@emanuelsf.org
flowers:
Dragonfly Floral
bonniez@dragonflyfloral.com
cake:
teenycake
ice cream sundae bar:
Three Twins Ice Cream
dj: Rob Doughty 707.253.0868
djrjd@mac.com
ceremony music: Daniel Maya & Mano a
Mano 415.297.9149
dmaya44@aol.com
videographer:
Thomas Hughes Films
info@thomashughesvideo.com
hair: Francisco Giron 415.346.3939
fgiron@gmail.com
makeup:
Glowing Bridal
Audrey Crandell
glowingbridal@yahoo.com
tent:
Zephyr Tents
510.559.8694
jenowsley@zephyrtents.com
lighting and event design:
Hartmann Studios
transportation:
Pure Luxury