Lydia and Mike's Couture Book

Full layout viewable here

I am working on blogging my last 2-3 weddings, but in the meantime I just had to post this now: it is my newest Couture Book design from Lydia and Mike's wedding. All my Couture Book albums are the result of a collaboration between myself and my designer Jenn (who is also a talented wedding and portrait photographer in Northern Virginia, and has been incredibly patient with me! :). My goal with each Couture Book album is to go beyond just storytelling with images; to incorporate colors, textures, and illustrative graphic artwork along with the photographs themselves, thereby creating a unique piece of art which matches the style and sensibility of the couple and their wedding.

The Couture Book is one of two different kinds of albums I offer, the other being the understated, classically elegant Heirloom album, whose pages are designed using photos only (sans embellishments). The primary difference between the two types of books is the design of the pages themselves, although there is also some variation between them in terms of construction and physical feel. Both books are handmade by master bookbinders, guaranteed to last a lifetime; yet the Heirloom album is more photo-album-esque with thick, hefty covers and rigid pages made up of actual photographic prints mounted back to back on archival board. By comparison, the Couture Book album is a lighter weight, coffee-table-style hardcover book with flexible press-printed pages made from luxurious papers.

I created the Couture Book early last year because I wanted a way to pay homage to the couples who suffused their weddings with creativity and intent; weddings that were not only momentous and fun but also unique, stylish, visually stunning.

I wanted to offer my couples a book that was more than just the sum of the pictures within it, that was not just a tool for displaying artistic images, but that was in itself a work of art...because the wedding that inspired it was a work of art also. And, I wanted to be able to offer my couples something that they couldn't get anywhere else.

Here are a few spreads from the new design. These spreads will be printed 10x20" on white felt paper stock, which will really emphasize the textured backgrounds on some of the pages. They will then be folded in the middle to create 2 left and right facing pages, before being stacked, trimmed, and mounted into the cover itself.
(like all my other images, the logo and black borders are for blog purposes only and will not appear in the final book)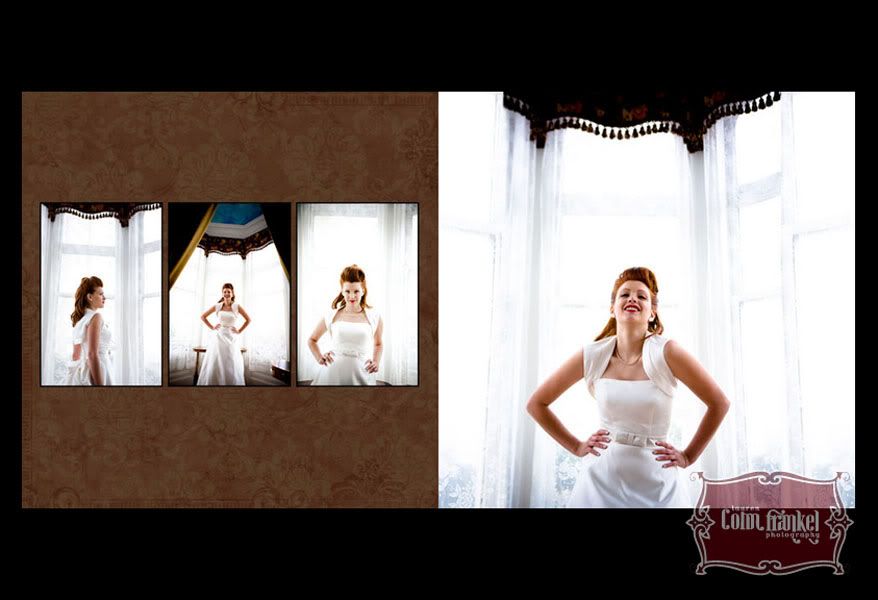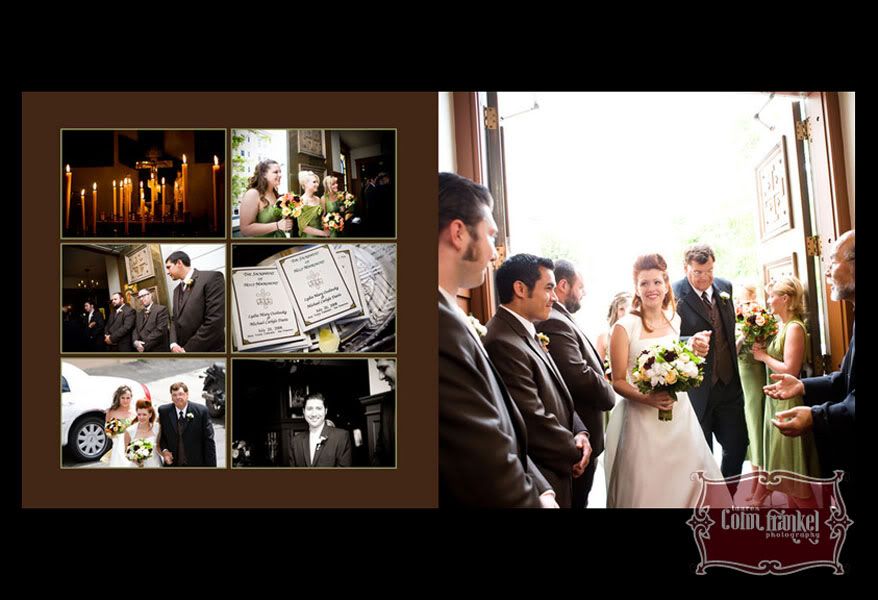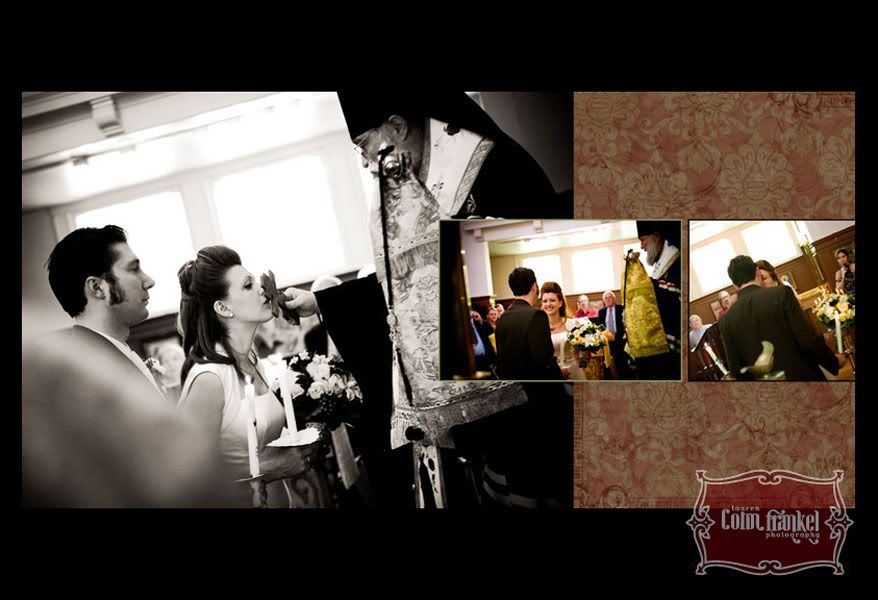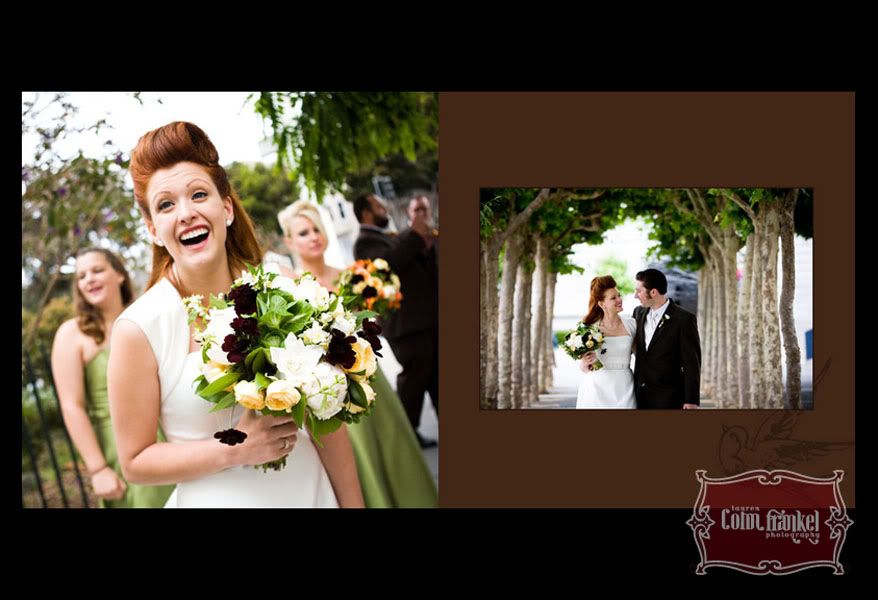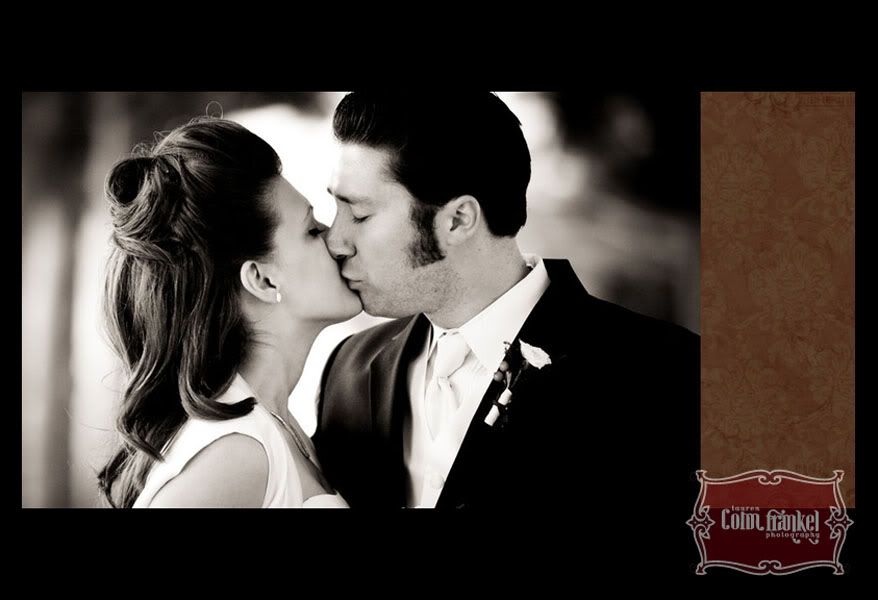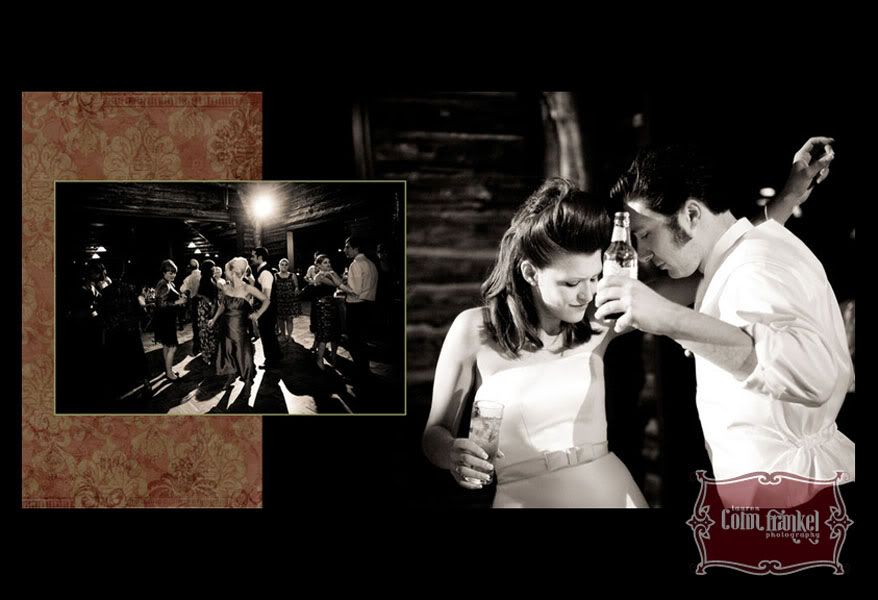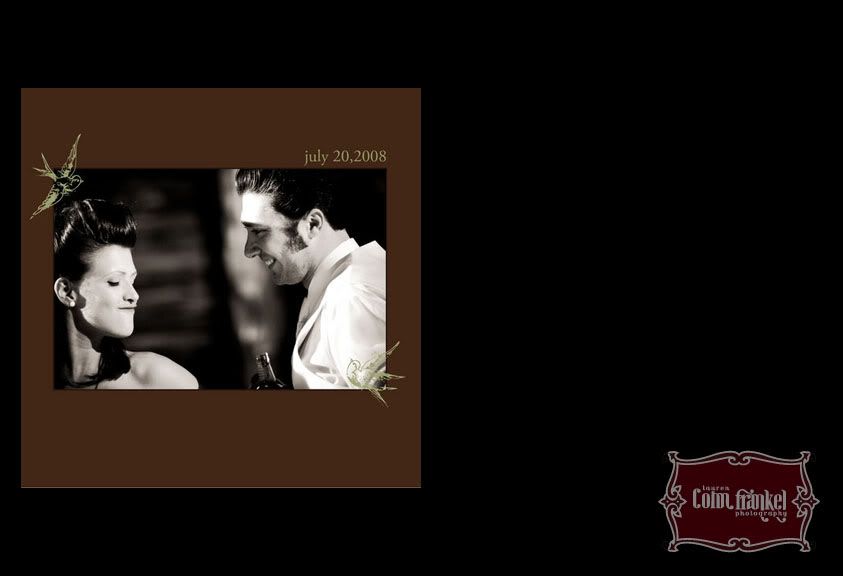 And to illustrate the unique and custom nature of each Couture Book,
here is the link to my last CB design from Tammy and Jamey's wedding.
Pictures of the other type of primary album I offer, the classic Heirloom album, can be found on my
wedding website
, in the Featured Weddings section. Once my copy of Lydia and Mike's book is back from the bindery I will be creating an in-depth guide to the different album options, for couples who can't come see them in person.
In the meantime, if you would like to learn more and see and touch both album types, you can
email me
to make an appointment to meet with me in person.