Erin and Elijah
September 26 2010

Slideshow
Full set of pictures

Time to catch up on my blogging! Thank you all for being so patient with me as I moved house and studio (again) and wrapped up the 2010 weddings. Here's one of my favorite, fun, quirky weddings from 2010, that took place at the Jefferson St. Mansion (a perfect venue if you're looking for something beautiful and retro and different, with great staff and a great wedding coordinator team).

E session pics at Legion of Honor Museum and the nearby coast.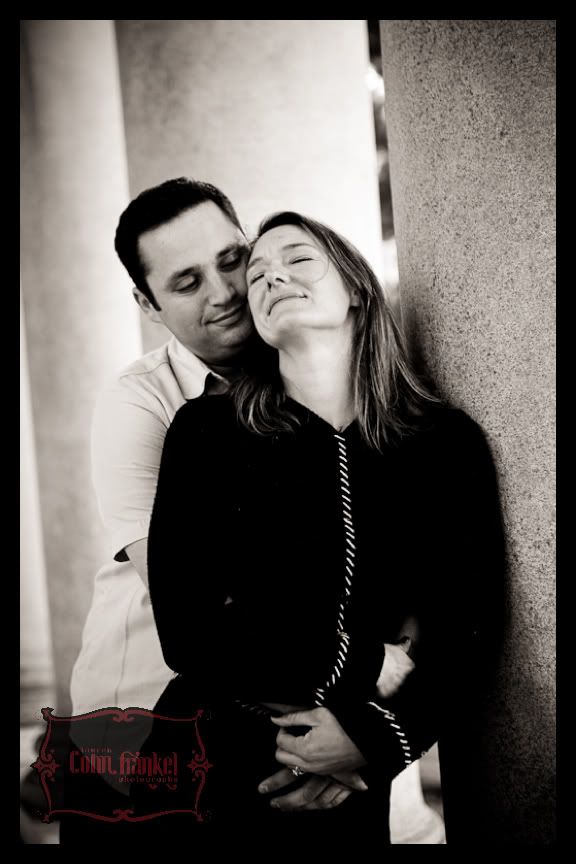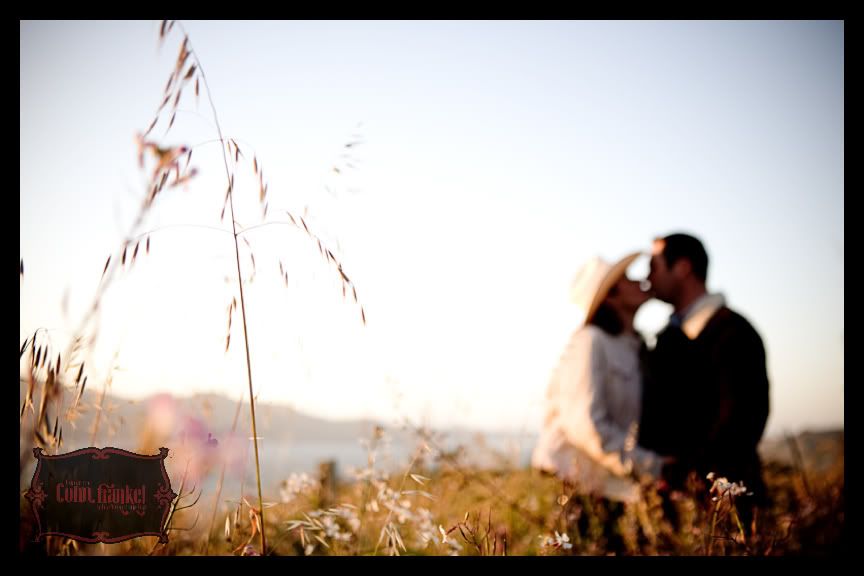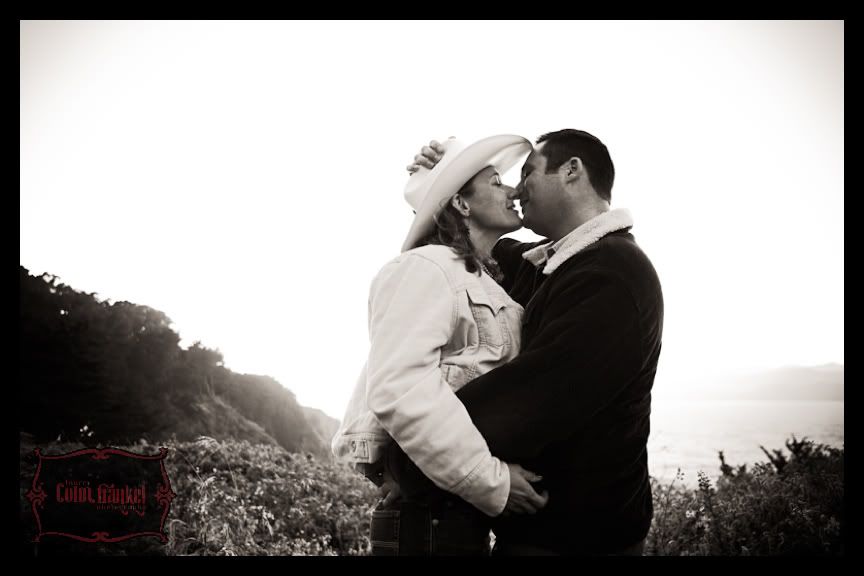 Erin trains, rides, and cares for horses for a living, and so naturally horses and riding were themes that appeared throughout the wedding--from Erin's low-backed dress, which made visible her tattoo commemorating her beloved horse, Usual Suspect, to the Stetson hat she wore during some of my favorite of their E session pictures, to the horseshoes used as decor elements around their table card tree, to the kickass white leather cowboy boots Erin wore under her dress in lieu of heels.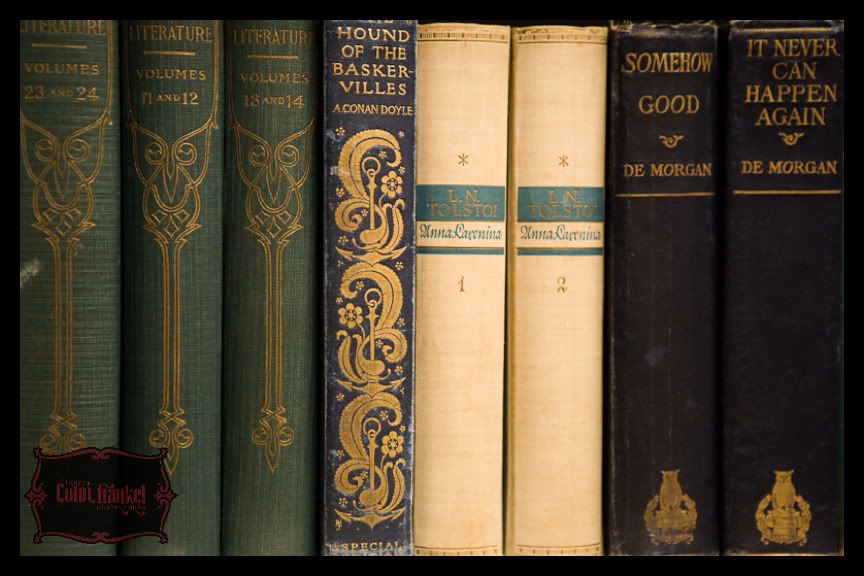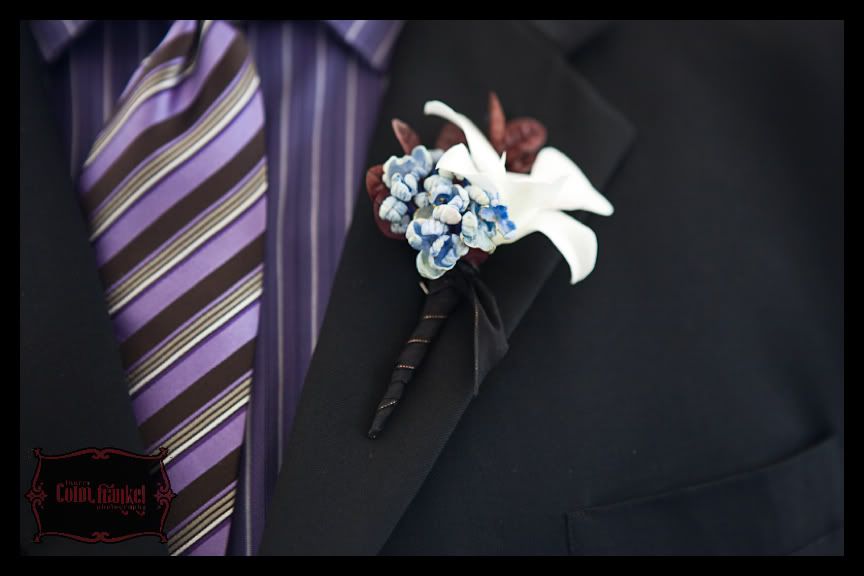 Valley Flora, who I've worked with quite a few times before, did the flowers for this event, and I think it was one of those dream events for creative professionals where the client says something like "Just do whatever you think will look good--I trust you." because the flowers were incredible. Centerpieces consisted of bare branches forming small potted trees, with crystal ropes draped around them and glass votive candles hanging from them, and blue hydrangeas growing out from the base. The bouquets were also unique and gorgeous; Erins had peacock feathers, orchids, white roses, and little chocolate flowers in it and the bridesmaids' were mostly these adorable little soft blue flowers with matching blue and chocolate ribbon (pics below, if anyone knows what these flowers are called let me know...).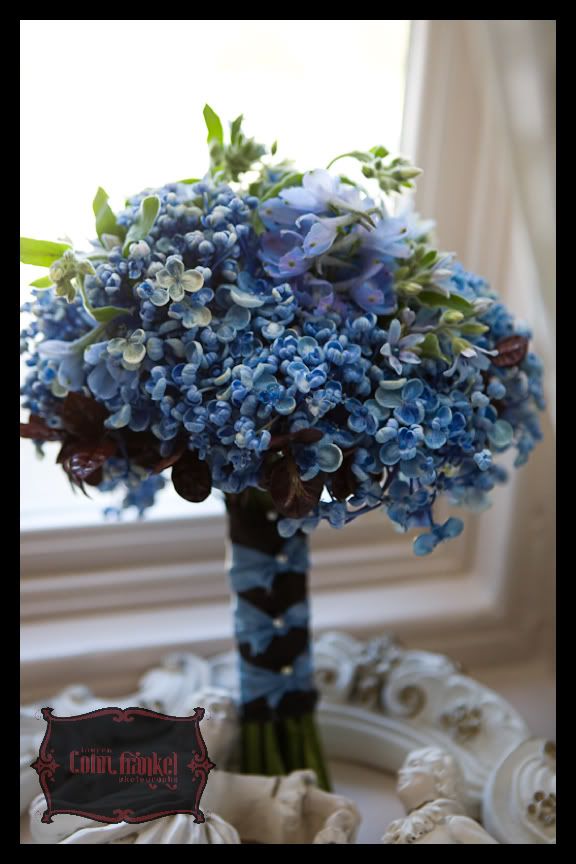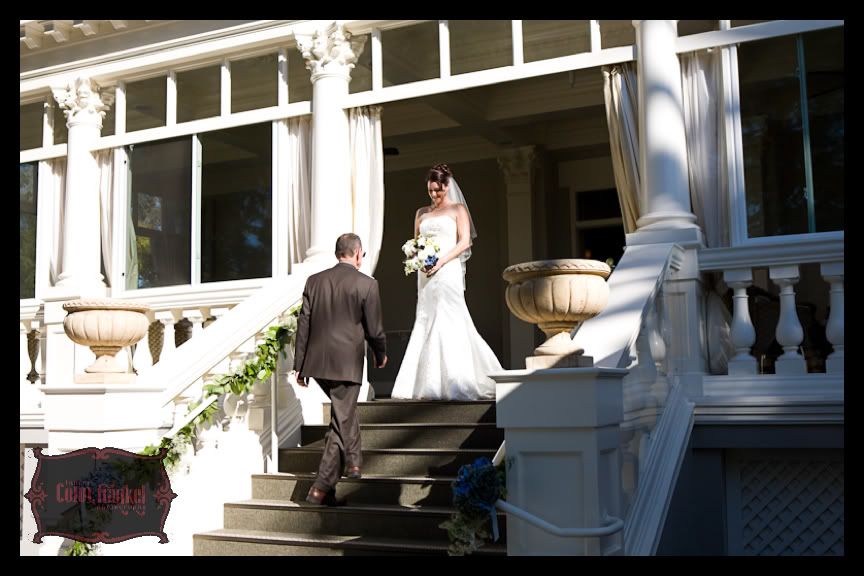 The officiant was Elijah's step-father, which always makes for a more intimate and emotional ceremony. It was really sweet to watch both groom and bride cry during the vows.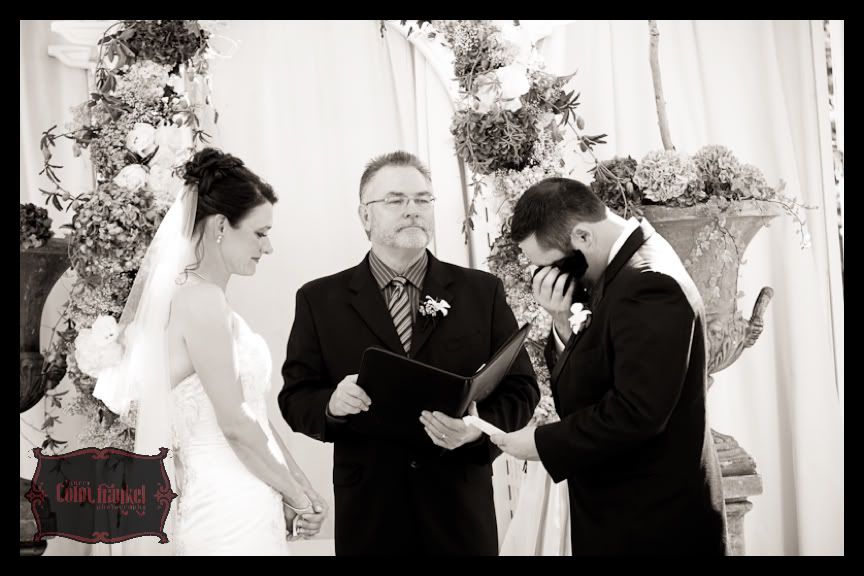 This was the expression on the best man's face after handing the rings over, glad to be relieved of the responsibility of carrying them.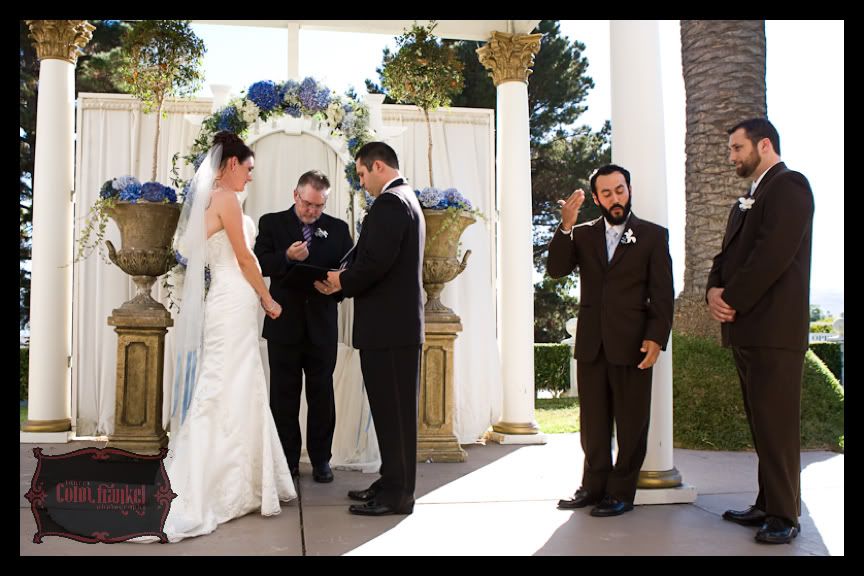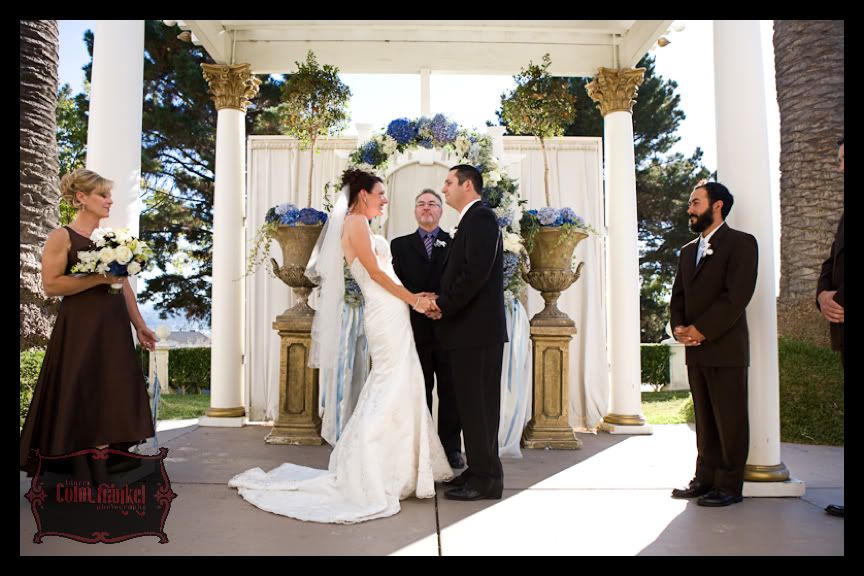 even during posed family portraits, especially groups of two, I like to ask the people to look at each other every once in awhile. Their expressions are more genuine than when looking at the camera, and I can capture more of the relationship between them.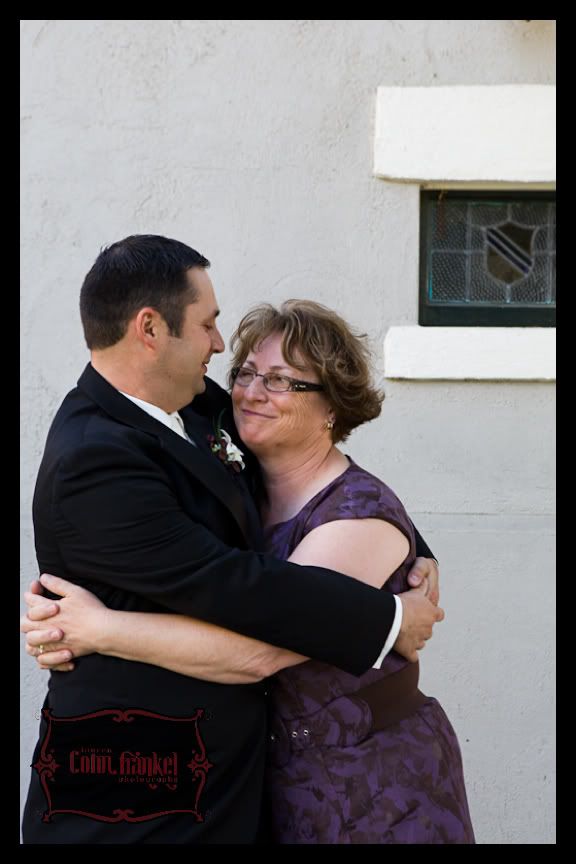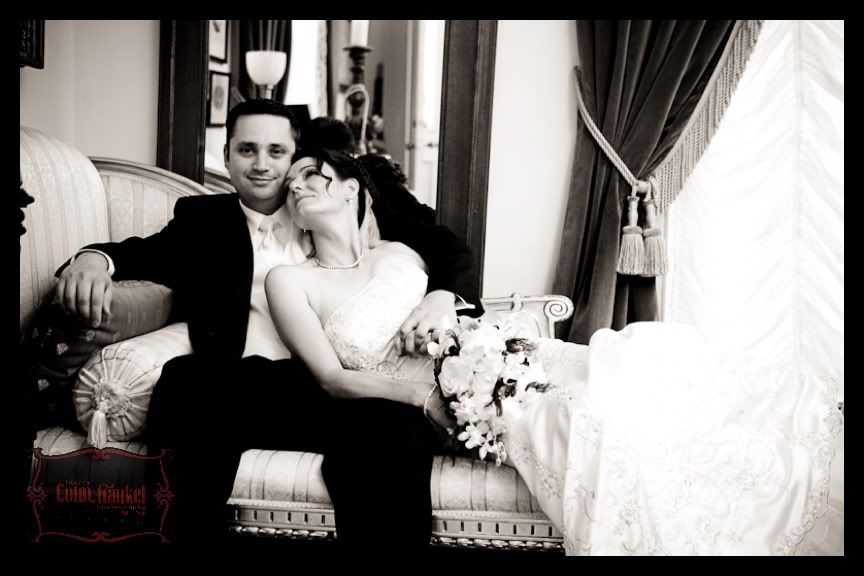 Whenever I shoot a wedding at the Jefferson St Mansion I always do a lot of the couple shots indoors. There are so many cool rooms with interesting, unique decor in them to work with. I especially love this vintage "lover's chair" in one of the main rooms, which allows couples to sit in it and face each other to talk with their bodies facing away from each other.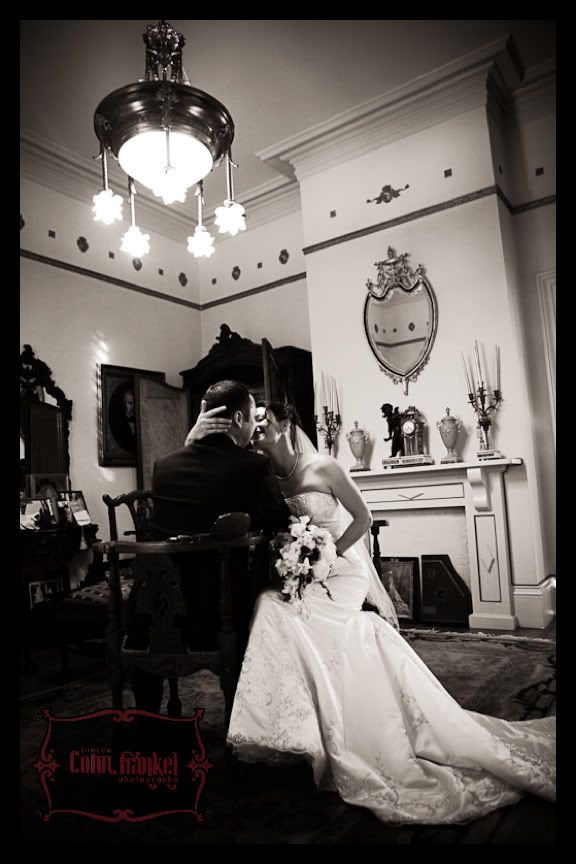 here's that moment I've talked about before on my blog, during the first dance, where the couple forgets about the fact that they are performing for a crowd of people and just gets lost in each other. Sweet.



okay I'll admit one of the reasons I really liked this wedding was the proliferation of 80's music at the reception...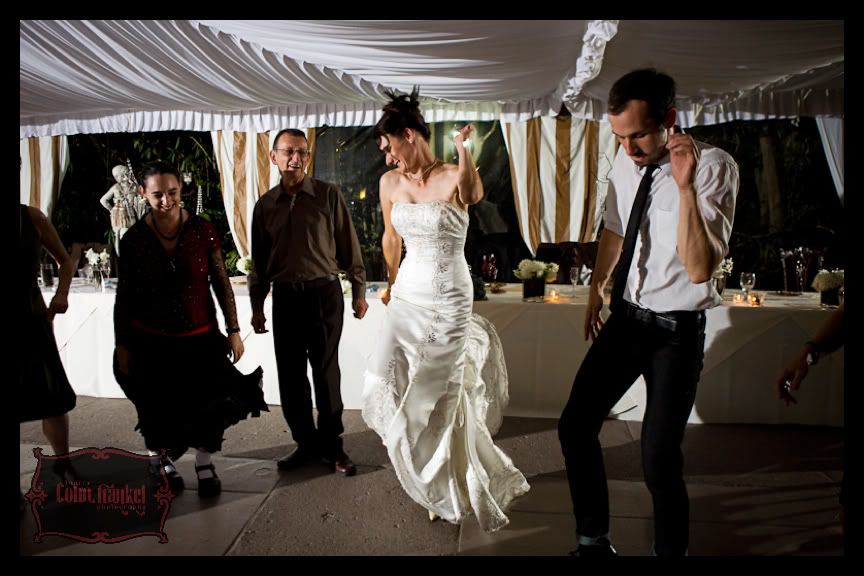 Erin throwing her bouquet off the balcony, to the waiting throng of singles below.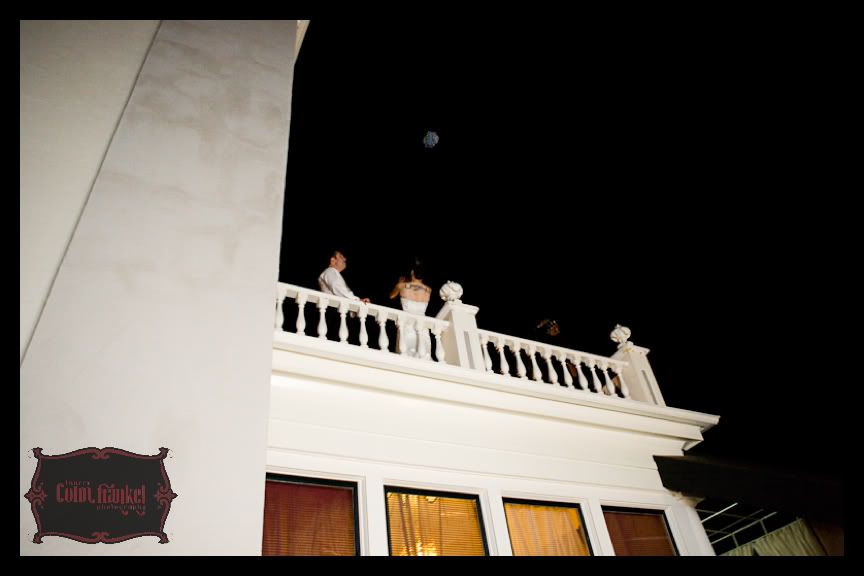 vendors:
Jefferson Street Mansion

Valley Flora
Van Noy Catering
Cakes Made By M.E.
DJ High Yellow
Gesinee's Bridal
Hair: Sharlene Luzano