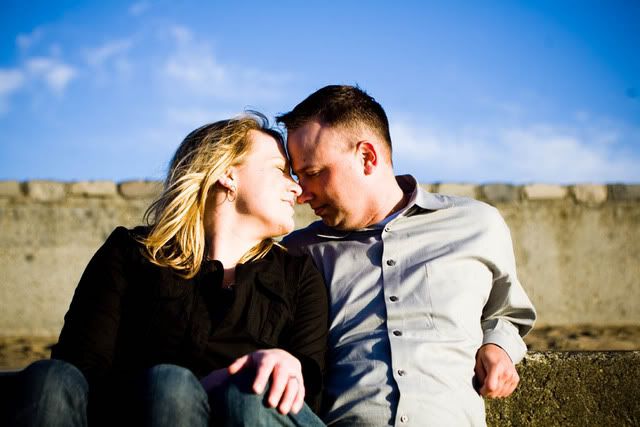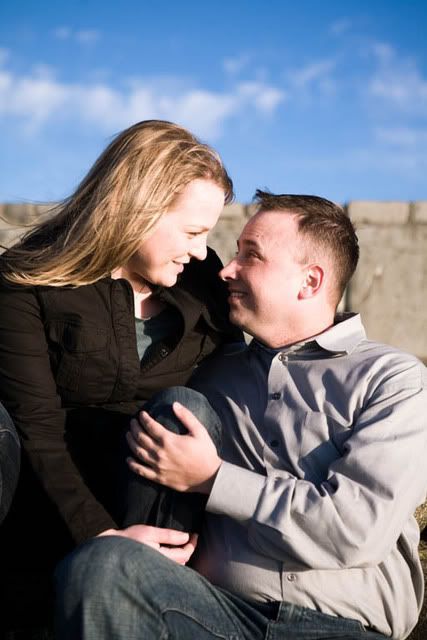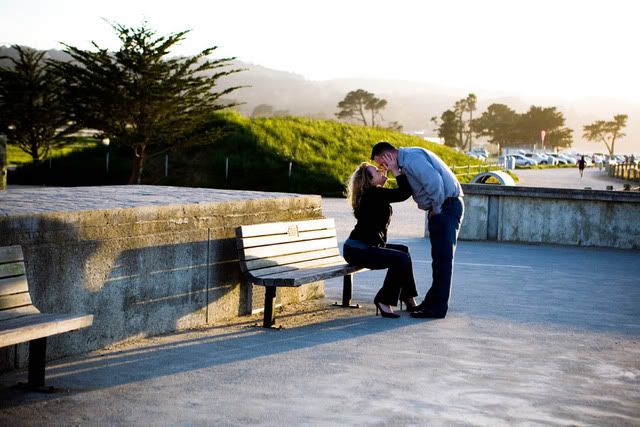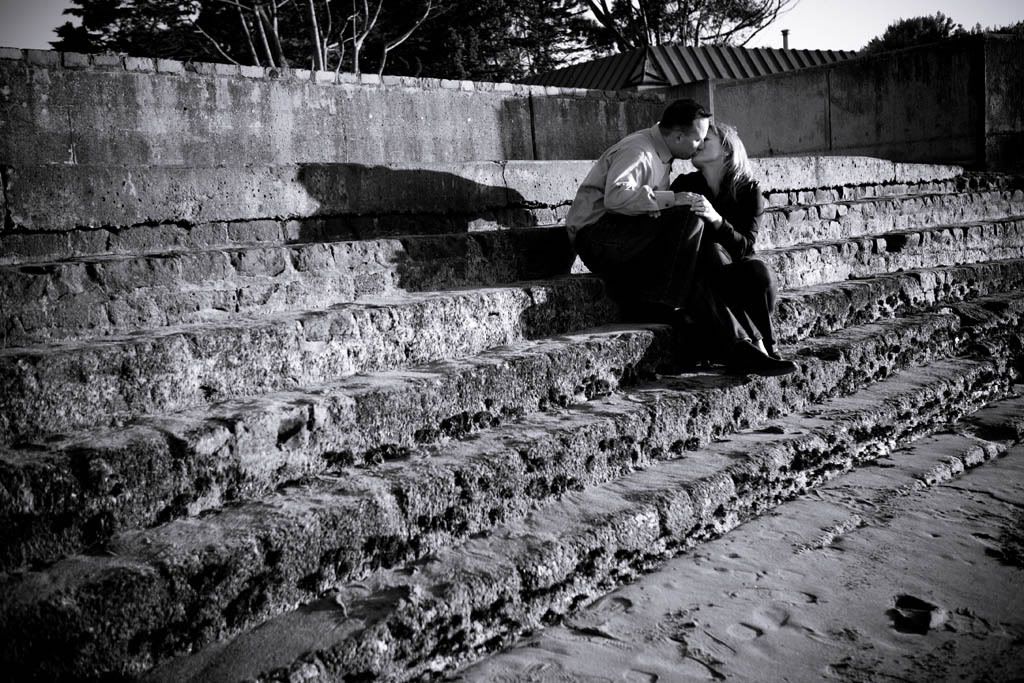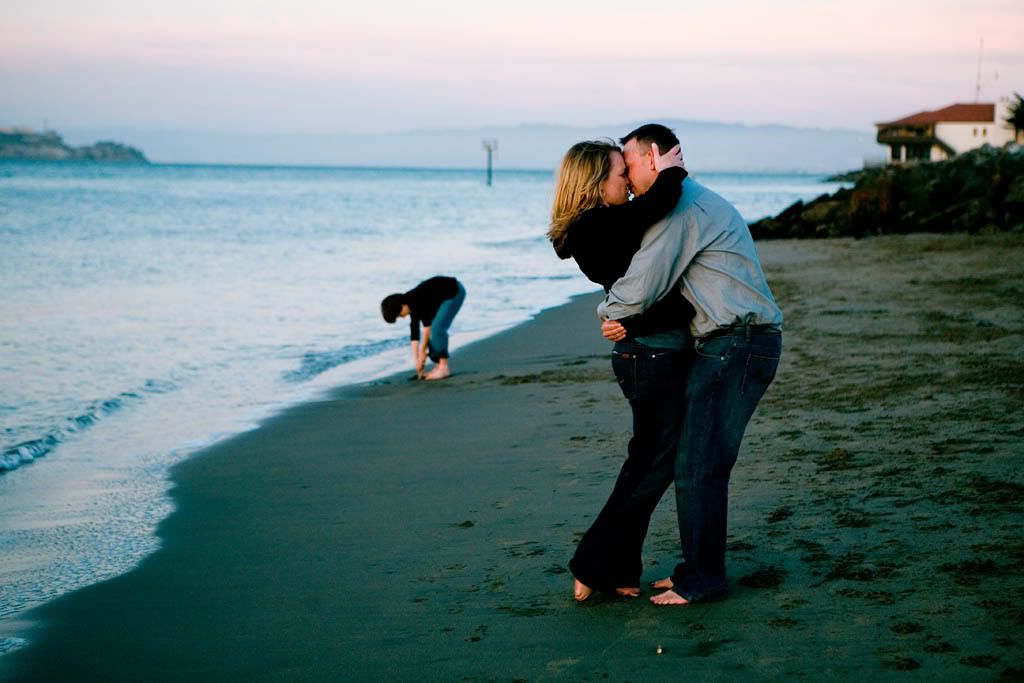 In an effort to find new and interesting spots for E sessions, Shannon, Bill and I had a great time a couple of weeks ago shooting at Crissy Field...which has a similar view of the Golden Gate Bridge as Baker Beach does but from the opposite direction. This means all kinda cool silohuette shots, as well as a bit more variety in background and different lighting than the west side of the bridge has.


When we were walking around, I mentioned the Trash the Dress concept to Shannon--this is something I have seen other photographers do and I've been dying to find a bride who was into it. The "Trash the Dress" shoot gets it's inspiration from fashion photography, and the idea is to have a post wedding photo shoot in the wedding dress, once the wedding is over and the dress is no longer needed for wearing you are free to do all kinds of fun, wet, dirty, sandy, sexy things in the dress that you couldn't do before. This shoot can be with or without the groom, although if he comes along there is the opportunity for lots of very sexy shots of the two of you rolling around on the ground.

Brides who have done it say that the whole process is very cathartic, providing a nice coup de grace to the process of wedding planning and allowing them something unique and special that they can "do" with their dress, other than suffocating it in plastic for the next 20 years or making it into a throw pillow. Most women never really have the experience of doing the kinds of dramatic, illustrative photo shoot that high fashion models do on a regular basis--there is something about frolicking around in fancy clothes, not having to be careful or composed, that is very freeing...just like when you were a little girl and you went jumping in the mud puddle in your Sunday best. Obviously this unselfconsciousness is the ideal state of mind to have during the wedding day pictures, but after spending 3 hours in hair and makeup and with another 6 hours to go wearing all white, very few brides are able to achieve it.

The shoot doesn't HAVE to totally ruin the dress of course, it doesn't even have to involve water or the beach...but the idea is to be able to have fun in the shoot, without worrying about the fate of the garment.

Well anyway, sadly Shannon liked the idea of the shoot at first but changed her mind later once she saw the pics--so I'm still searching for a bride to do this with. Any takers?