Marc and Daisy
May 23 2009

Slideshow
Full set of pics

What a fun, cool couple. These guys were the first to book me for 2009, way back in very early 2008 (it might have even been 2007...), so I've been looking forward to their huge wedding for a long time. When we did our E session at Fisherman's Wharf last year I got to know Marc and Daisy well enough to know that no matter what else, the focus of their wedding would be on two simple things; fun...and family. With a guest list well into the triple digits and over 100 miles between locations, this was to be quite a day; but the spirit of pure celebration and closeness surrounding Marc and Daisy and their loved ones carried the day.


Daisy getting ready in her suite at the Claremont, a Berkeley resort hotel where I've shot weddings twice before (just not today). Great light in those rooms! The videographer took a few mins out to do some traditional style bridal posing, which I was happy to also shoot from the sidelines, watching for relaxed moments and real expressions.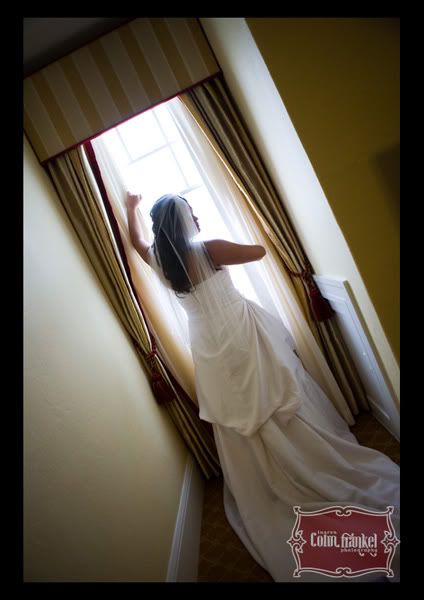 I often use a 3rd party like the groom or a bridesmaid in my own natural portraits of the bride, in order to distract and entertain her and make her less self conscious and camera-aware. This works great with kids portraits too, but the other person has to be encouraging--no frowny moms threatening their kids into smiling.
For this to work best, the 3rd person should be engaged with the subject but NOT talking about or involved in the photography--no fixing hair, no advice about posing or clothes, etc. The only thing that kind of "helpful" advice does is make the subject more self conscious, which shows clearly in their face and body and can ruin an otherwise great shot.

Moving on, Nona Tai of Floral Design Studio did a great job on the flowers: taking a somewhat traditional wedding color (red) and going in a totally unique direction with it. Her designs were sexy, strong, bold, fresh, and chic, themes which fit well with the wedding and the couple; and she did a great job complementing the layout of both (huge) venues without over- or underdoing the flowers. I love this cute little flower-girl purse.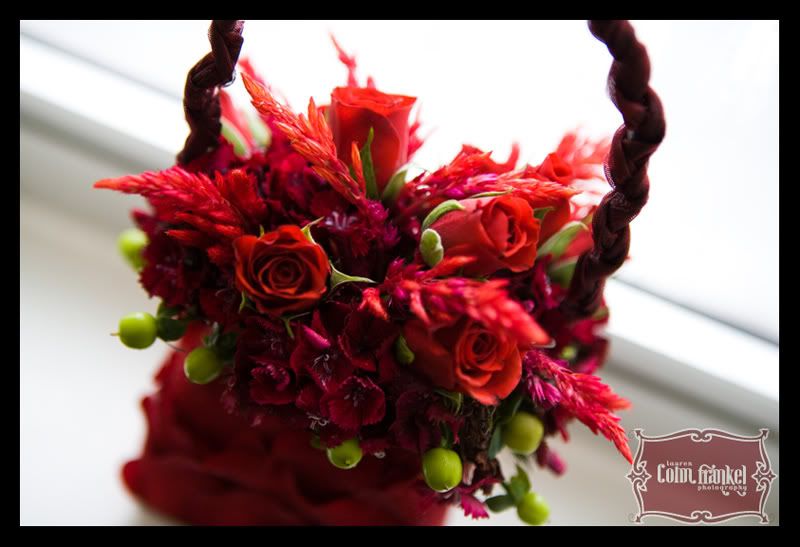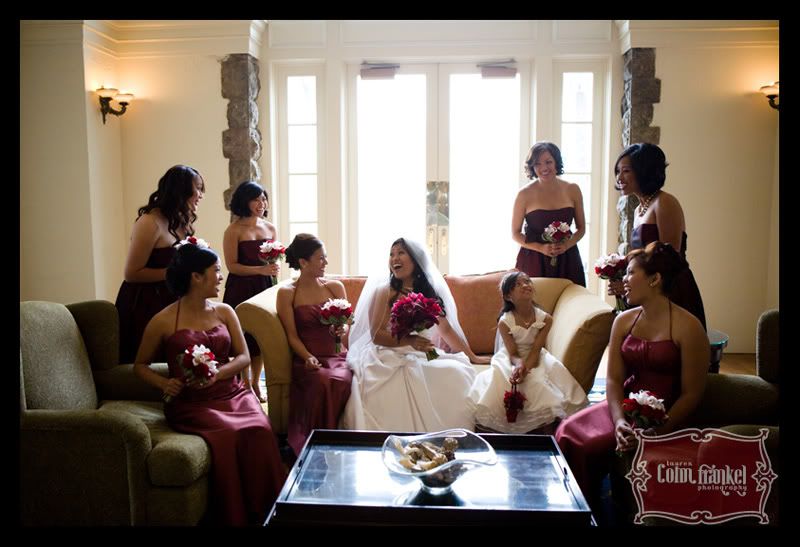 The Cathedral of Christ the Light is well named. The structure is entirely made of glass, which fills the inside with diffuse sunlight even on overcast days. No need for flash, even during the processional.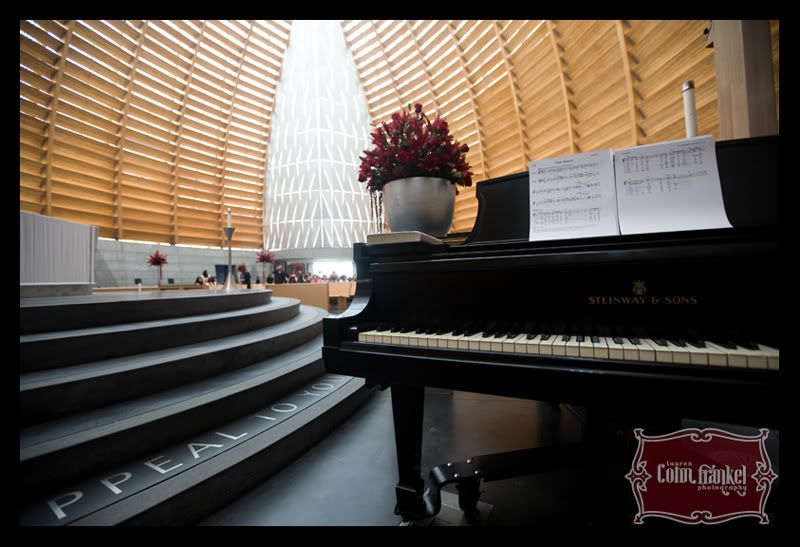 The inside is modern, with Renaissance-type paintings, and dramatic angular metal sculptures/icons that look almost like Russian Orthodox art.



Great minds think alike. This shot taken by my 2nd shooter, Alex...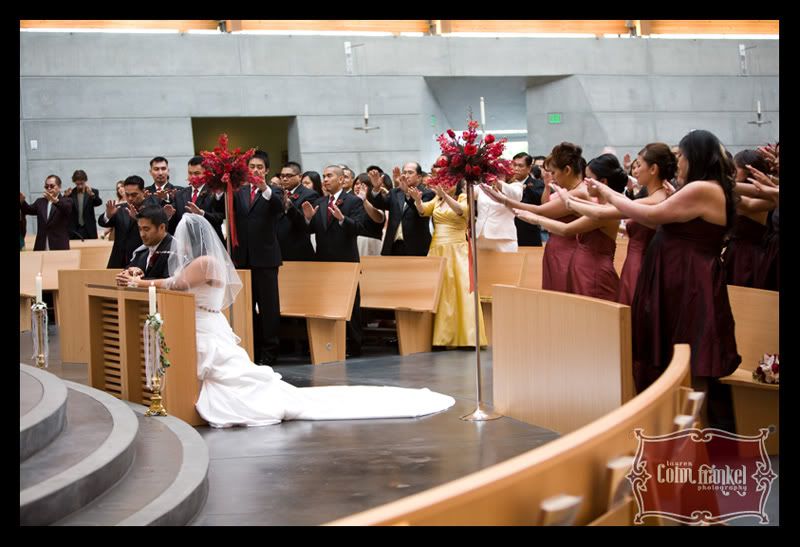 And this one at practically the same moment taken by me...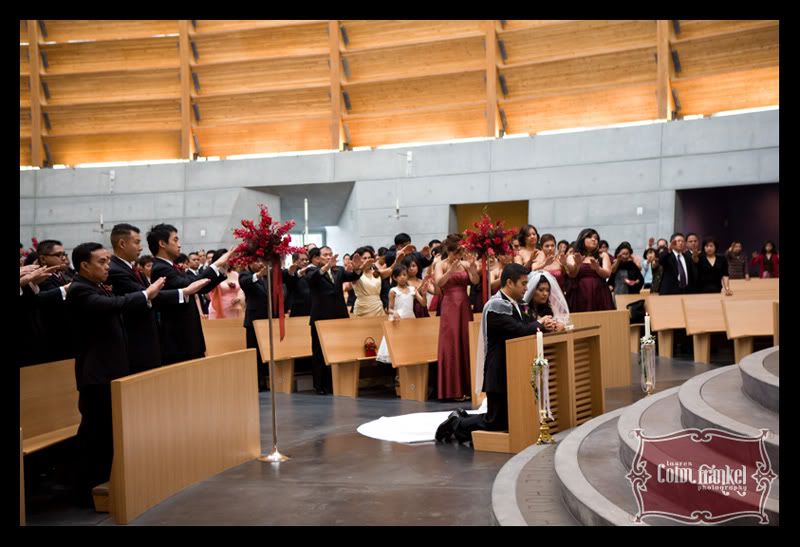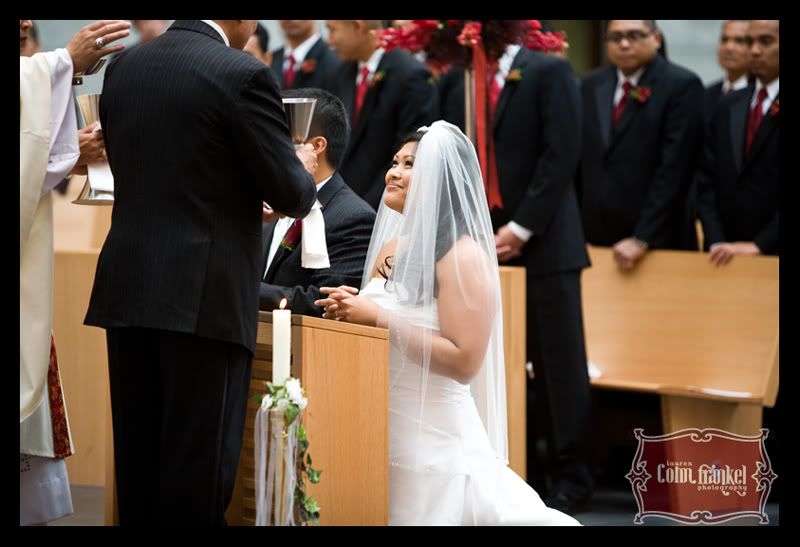 Post ceremony portraits: I thought this little room downstairs was so cool and special and romantic, until Daisy realized it was a crypt...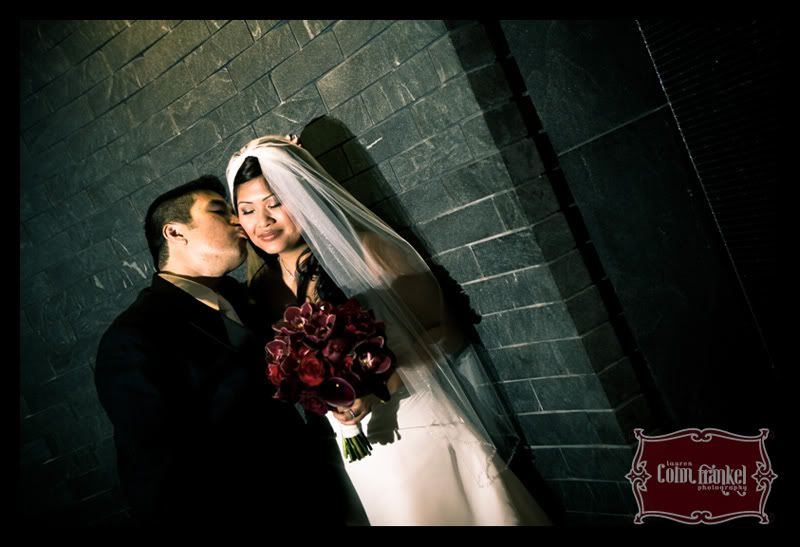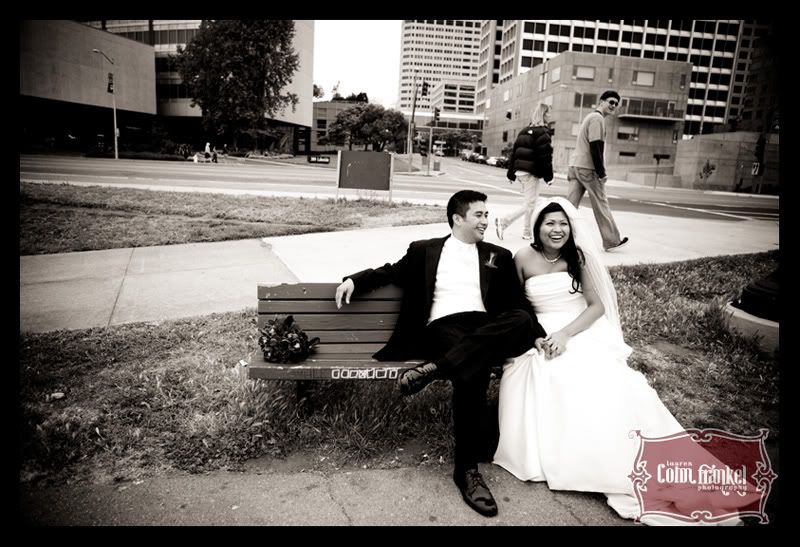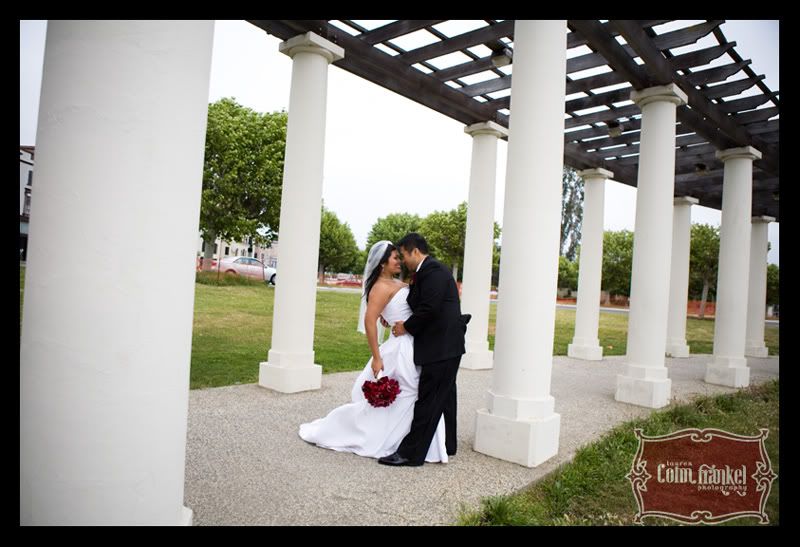 Pole dancing in the limo-bus. Marc's brother has obviously done this before...



In addition to entertaining the bridal party in the bus, BeeJay Visitacion did the cool little invitation booklets for each guest, with pictures and stories from the E session and their past. These and other wedding collateral by his company Honor After Sunday Design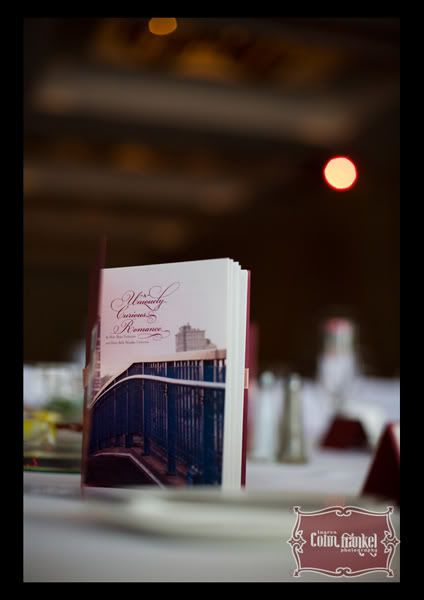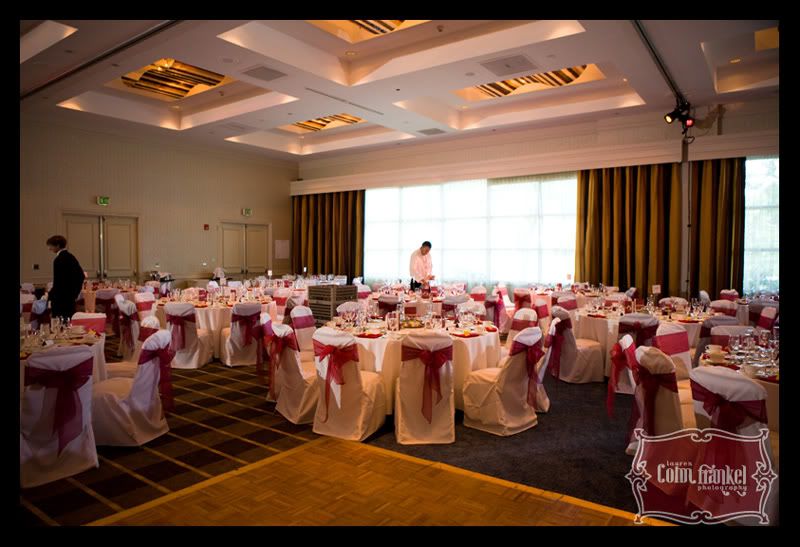 Sofitel lobby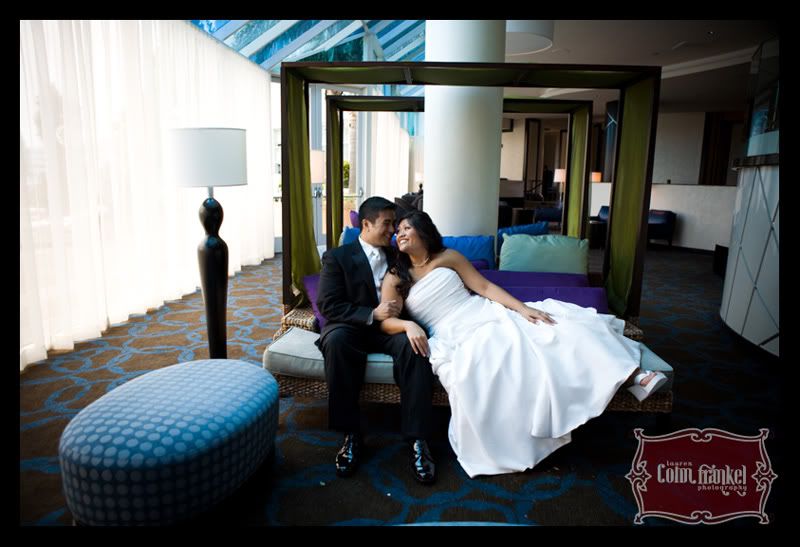 This piece in the lobby chandelier is inspired by the work of incredible glass artist Dale Chihuly, whose intricate blown glass sculptures decorate hundreds of museums, hotels, and corporate buildings.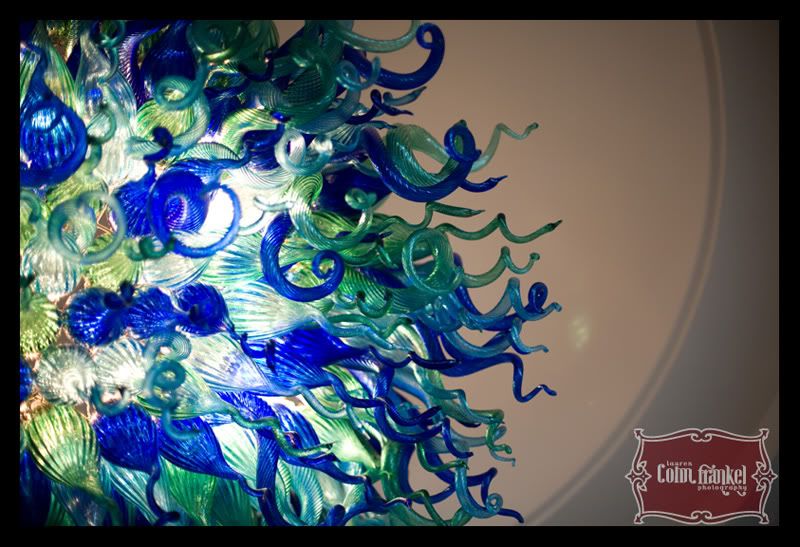 I loved the variety of light and composition I could play with at Sofitel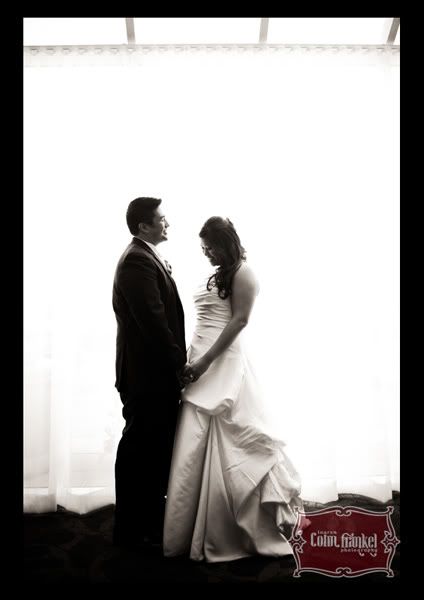 each bridal party couple did a little dance as they entered, most of them circa 1988.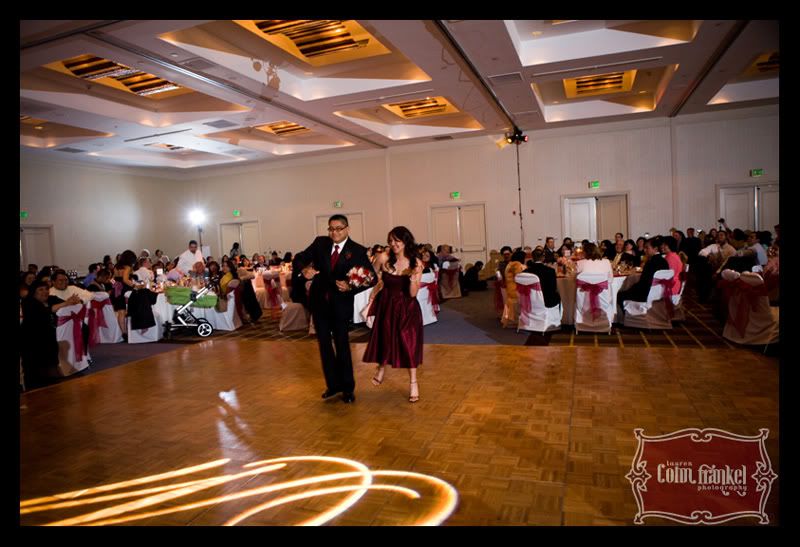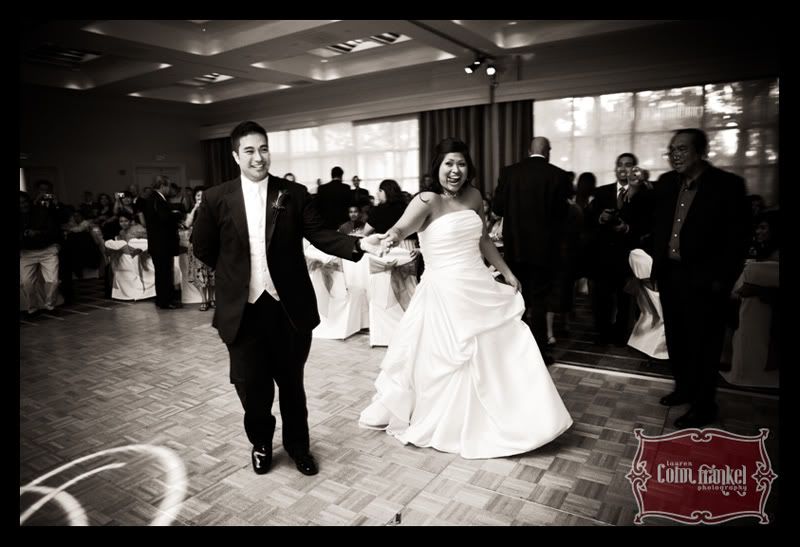 The gobo spelling out their initials on the dance floor made for some cool strips of light when I wanted to go sans flash during the first dance.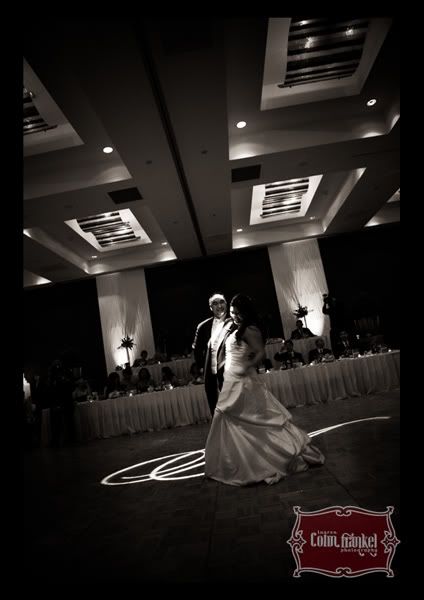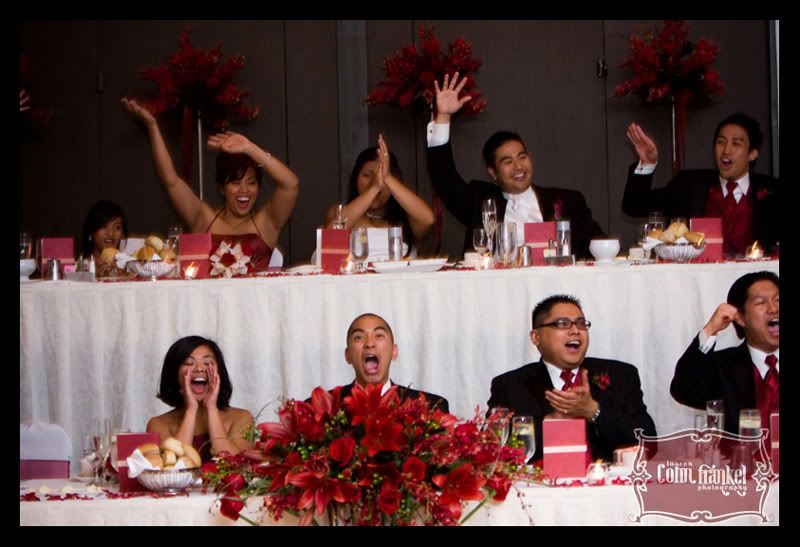 Yep, she's a crier. There were at least 6 toasts during dinner, each one as funny, heartfelt, and sweet as the last. Most of them were done by family and it was clear to me how close these families are. The toasts often teach me things about the couple that I never would have known otherwise, and are a great opportunity to get animated, totally candid shots of close friends and family reacting to what's being said.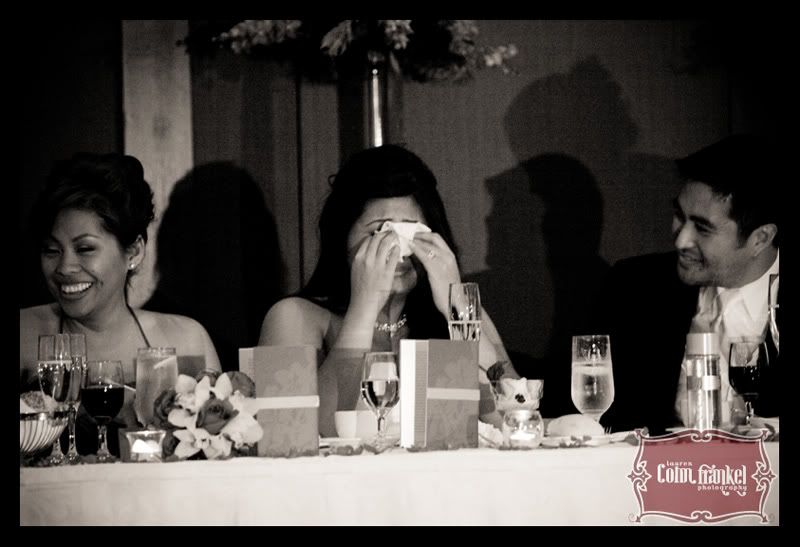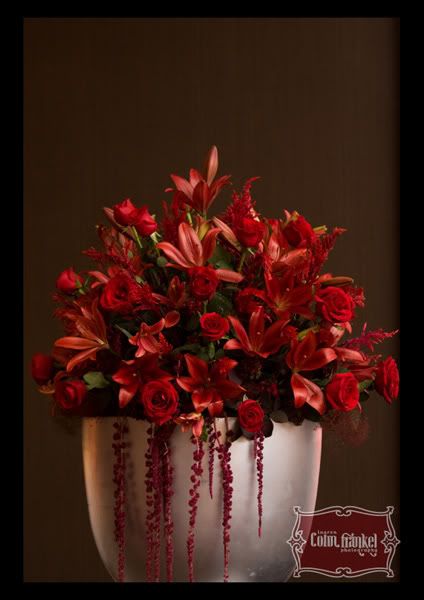 Daisy dancing with her dad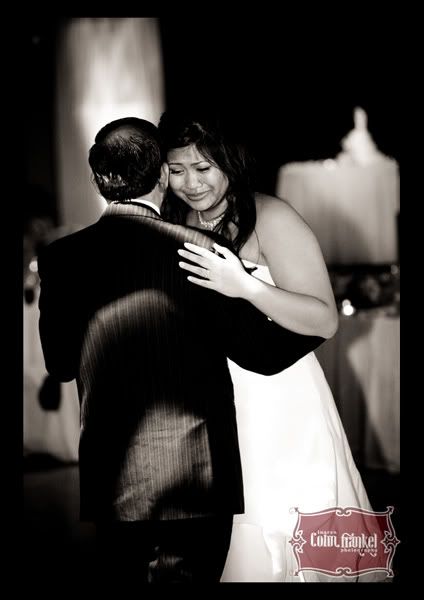 Cutting one cake with the other in the background: I love the contrast between them. Both by Satura Cakes were great, but the groom's Super Mario Bros. cake (a surprise for Marc from Daisy) was something completely different.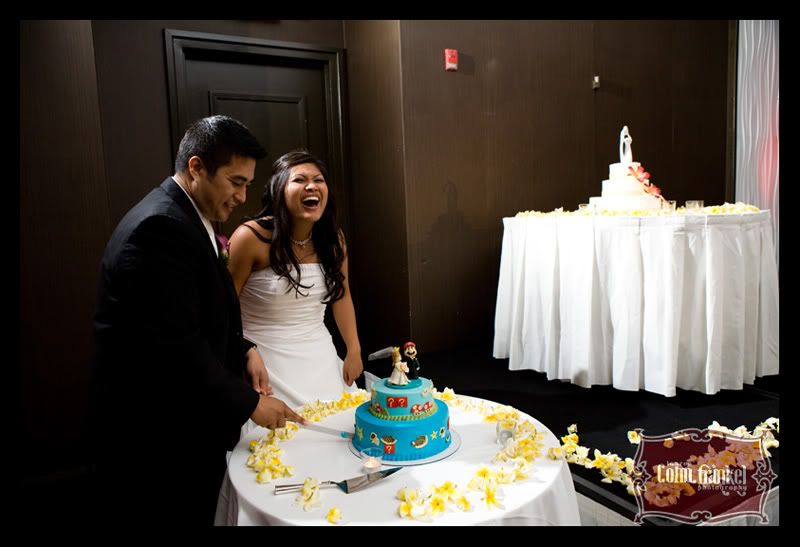 the garter retrieval turned out to be another surprise, one which ended in Marc singing "I'll Make Love to You" by Boyz II Men to Daisy and their 350 guests.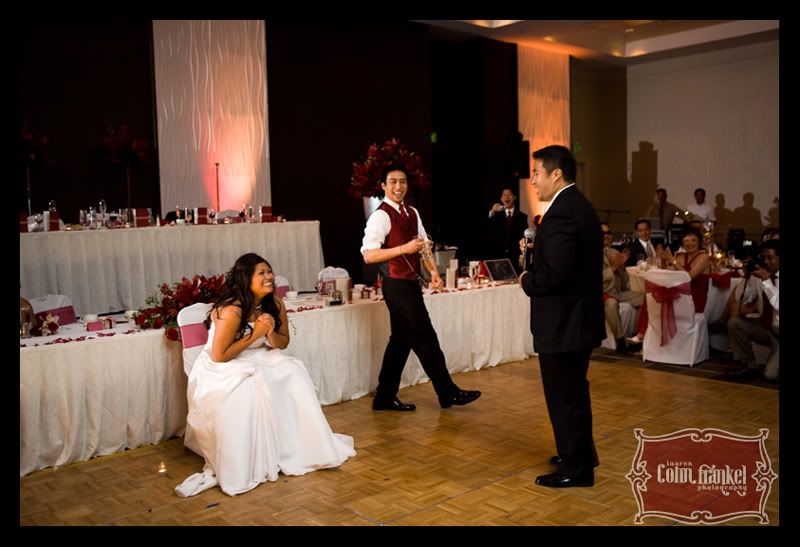 which won him the right to retrieve the garter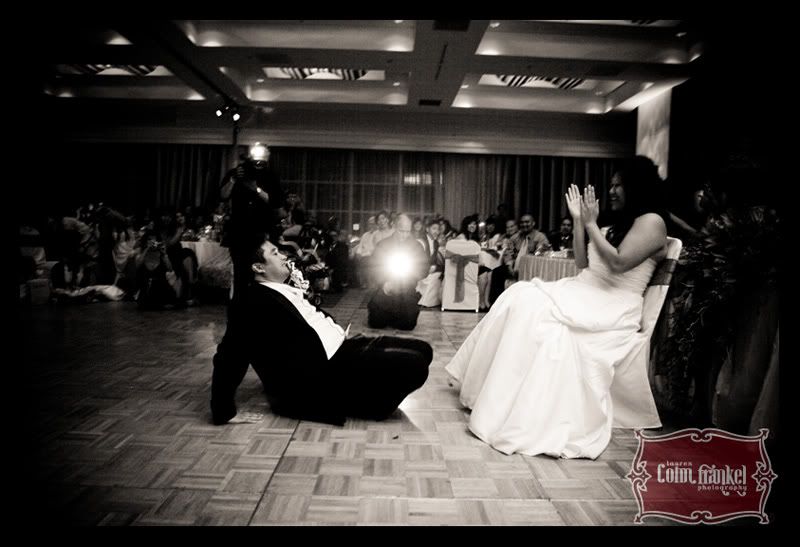 Brave as Marc was, not one of the single guys there would catch (or even go near) the garter when it was tossed. Plan B was to have them stand in a circle and play hot-potato with it, passing it around from guy to guy until the music stopped. The one left holding the garter was then stuck with it, and everything it stands for...