Lisa and Keith
April 25 2009

Slideshow
Full set of proofs

While only my 3rd wedding of the year, Lisa and Keith represented a few different "firsts" for me. First of all, they were the first clients in 3 years to talk me into meeting with them at a location other than my studio. I normally don't meet with prospective clients anywhere else-- it's too difficult to control the ambience in a public place, where every little thing (from the crying baby in the corner to the cleanliness of the floors to the type of soap in the bathroom) has an unconscious impact on what the client thinks of me, regardless of whether I have anything to do with those things or not. I want them immersed in a comfortable, quiet environment that is all about my photography, and consistent with my image. A studio or dedicated meeting space lends a lot of credibility and value to a business. Plus, those sample albums are heavy!

Despite all this, Lisa and Keith managed to convince me to come to Redwood City to meet with them before they booked (I think the dessert they offered to buy me may have had something to do with it. ;) And obviously I'm happy I went!

Their E session turned out to be another first--it was my first time shooting in an aquarium, as well as my first time incorporating fish into the background composition of a shot:


I love the unique images we got and how easily the distraction of the exhibits helped Lisa and Keith loosen up, despite the bit of spectacle we made with the other people who where there.

Their wedding was my first time shooting at Sts. Peter and Paul, a beautiful ornate church in San Francisco with, like last week, really decent light (this time it was mostly from well placed spots rather than window light). And for their reception, I got to check out the Marine's Memorial Club, and this wedding was a great introduction to the space as Annie Siu went all out with her bright, luxurious candelabra floral arrangements on the tables. Mariell from the MMC was a doll to work with--she actually took the time to do a run through of the schedule with us when we arrived and we vendors got our own table, complete with name tags, full course dinner, and bread!

Here's some of my faves: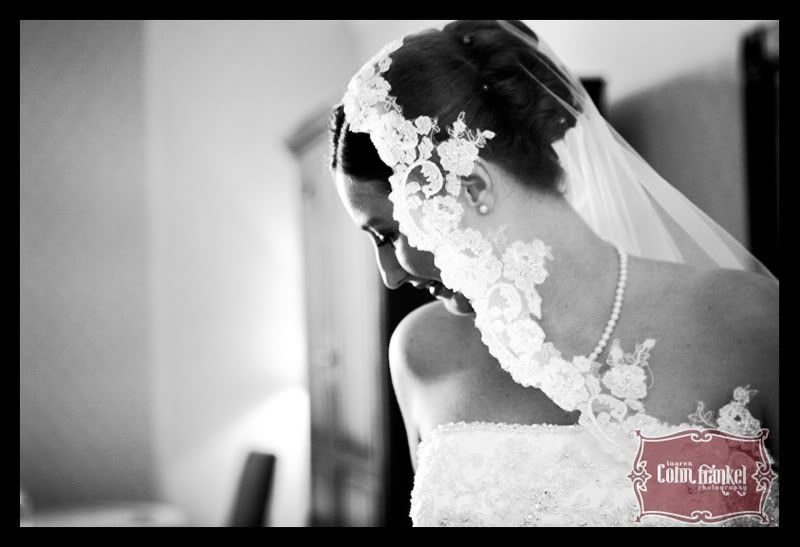 bride's bouquet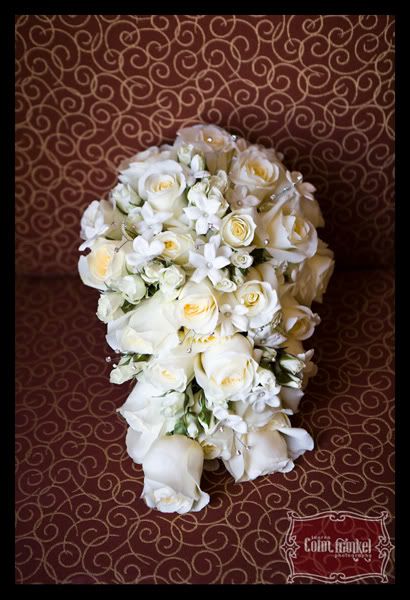 flower girl's headpiece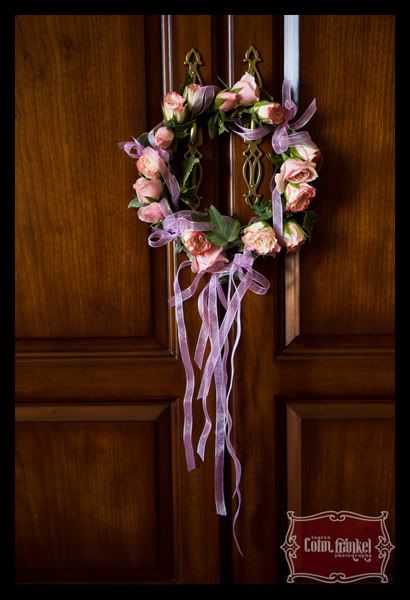 Lisa by a window in the MMC hotel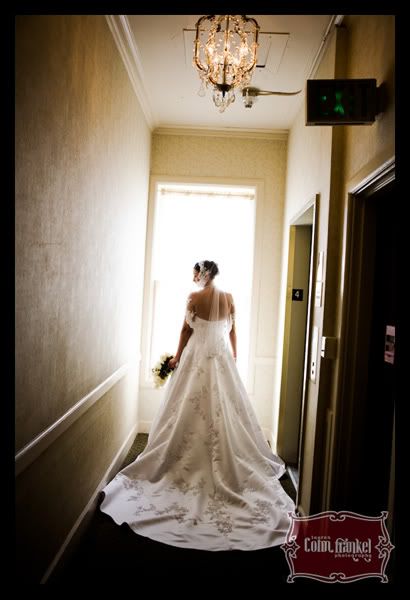 the ride to the ceremony in the cable car was a bit bumpy!



giving flowers to Mary during the ceremony. This is a new Rose tinted b/w I'm trying out,
I think it has kind of an old fashioned feel.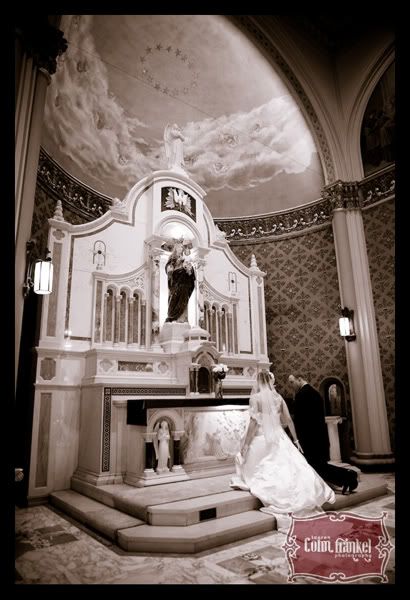 we took the cable car out after the ceremony for some bride and groom shots.
I gave this one a little texture to emphasize the grain in the wood.



I was trying to get this shot with just Lisa before the ceremony, but she had her ring on the opposite hand. I'm glad I waited though because the couple's kiss really makes this shot.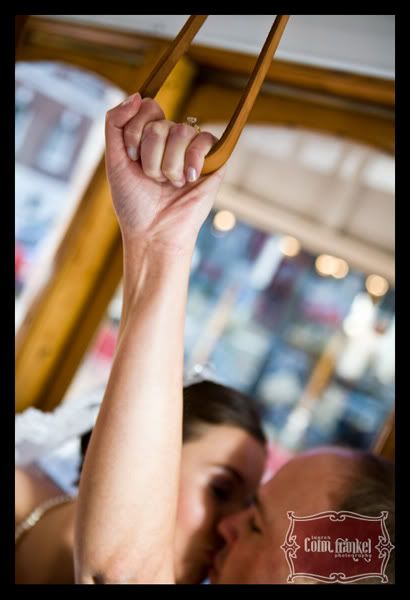 fabulous decor by Annie Siu and the MMC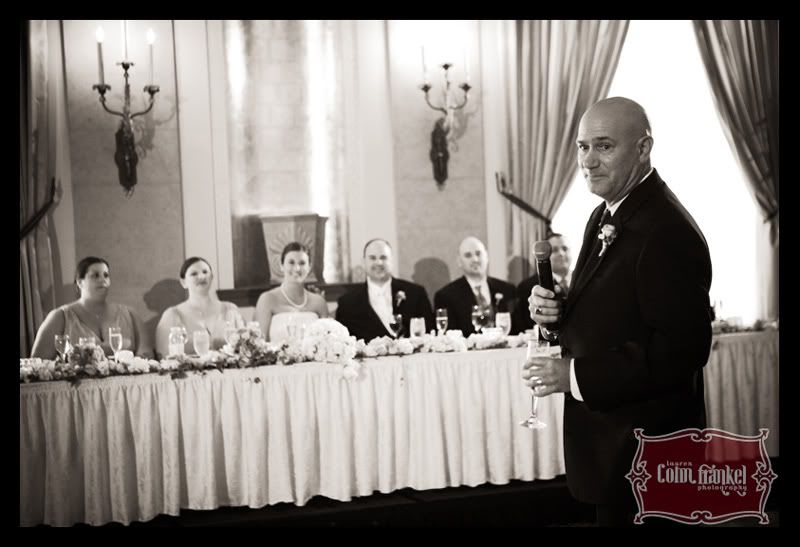 this kid caught the garter. There was talk of a do-over but it never happened.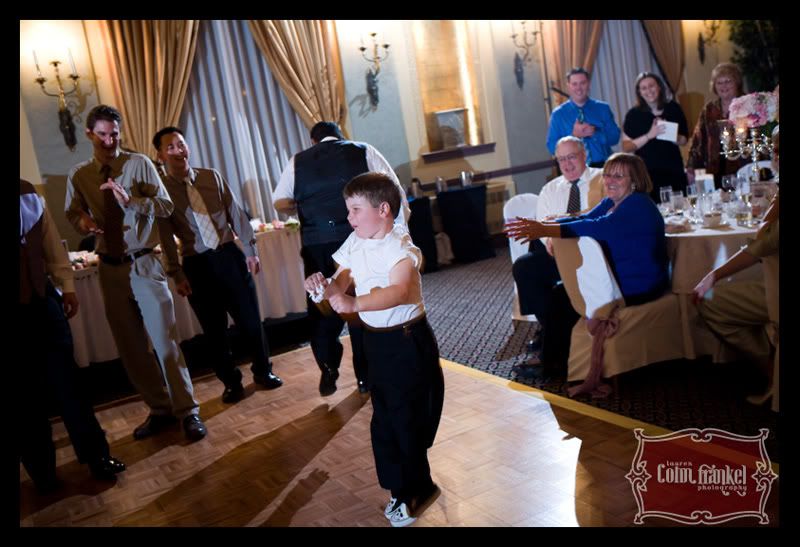 same kid, breakdancing.

Vendors:

Saints Peter and Paul Church
Marines' Memorial Club
Annie Siu Floral and Events
Peter Haley and the Spinheads
(DJ)
Victoria Pastry Co.
(cake)
Trudy's Brides
(dress)
Diana Debiagio (makeup) and Cheri Farina (hair) for
Indigo Salon