Imran and Sarah
December 27 2009

Slideshow
Full set of pics

This wedding was a little while ago but I'm catching up on my blogging and I had to post it. It was my 2nd time shooting at the design center, and a unique wedding with two ceremonies--the first, an interfaith ceremony at St. Mark's Lutheran Church in San Francisco, and the second a Muslim ceremony on stage at the SFDC Galleria where I had shot Bhavna and Emil's wedding last year.

There are only a handful of venues in the bay area that can handle the guest count at Indian and Pakistani weddings, which often gets up in the mid to high hundreds. The Galleria is by far one of the classiest.

I had met and shot an E session with Imran and Sarah only a few weeks before. The first thing I noticed about them was how good they looked together, in that way that some couples have; where they look not alike as if they were related, but rather they complement each other so well physically that they almost could have been cast to be a couple. They just look like they were meant to walk through life side by side. They also had great chemistry and that relatively rare but cherished ability to phase out the rest of the world and focus only on each other when we're shooting. So the e session was a breeze, and the wedding was a visual treat from the moment I got there.



this whole wedding had pretty much amazing lighting from moment one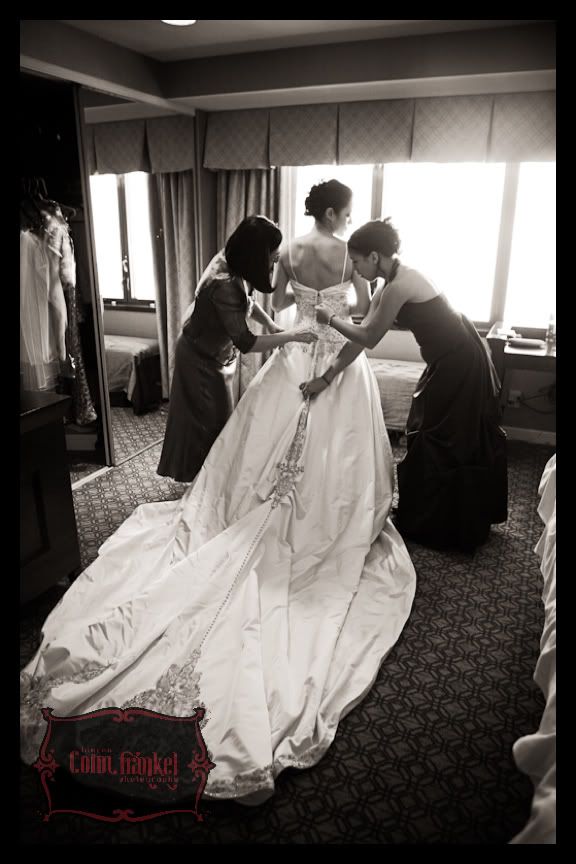 I love little private moments in the midst of big public ones like this



It was great that they did a spontaneous 2nd kiss, at the end of walking back up the aisle.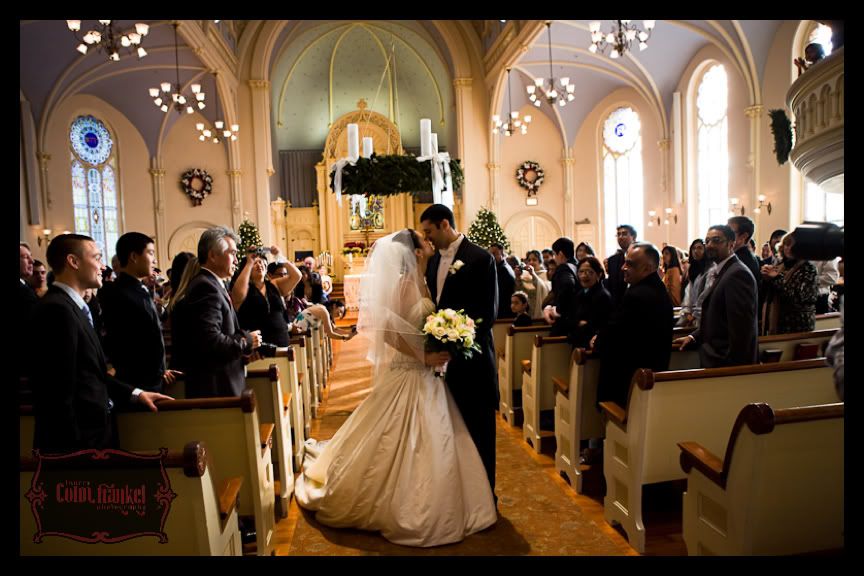 OMG, those shoes.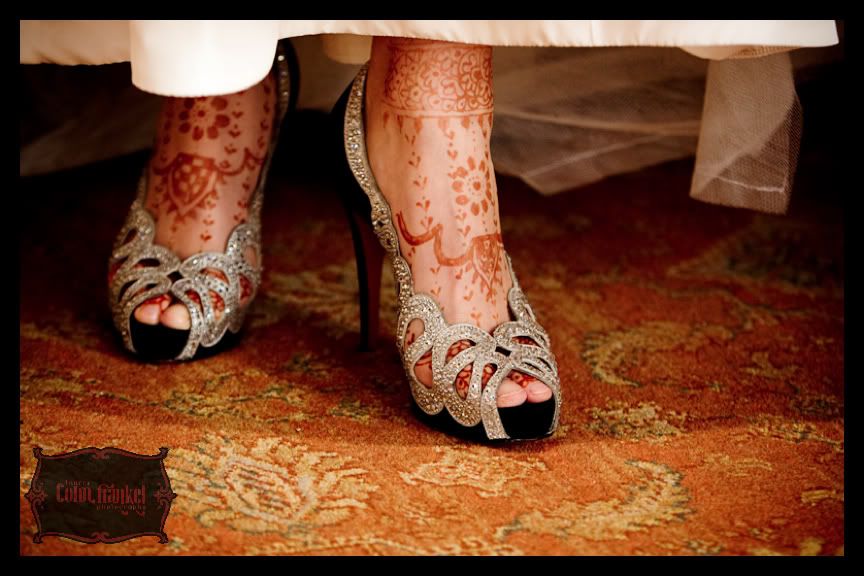 the videographers were really nice and accomodating to work with. They spent some time posing the couple for specific shots they wanted after the ceremony, which left me time to shoot quiet, beautiful portraits while no one was paying attention to me.



I rarely get time inside the limo with the couple because I have to drive my own car to the reception, but at this wedding I made it happen. It's some of the only alone time they get during the whole day, so emotions are visible and easily captured.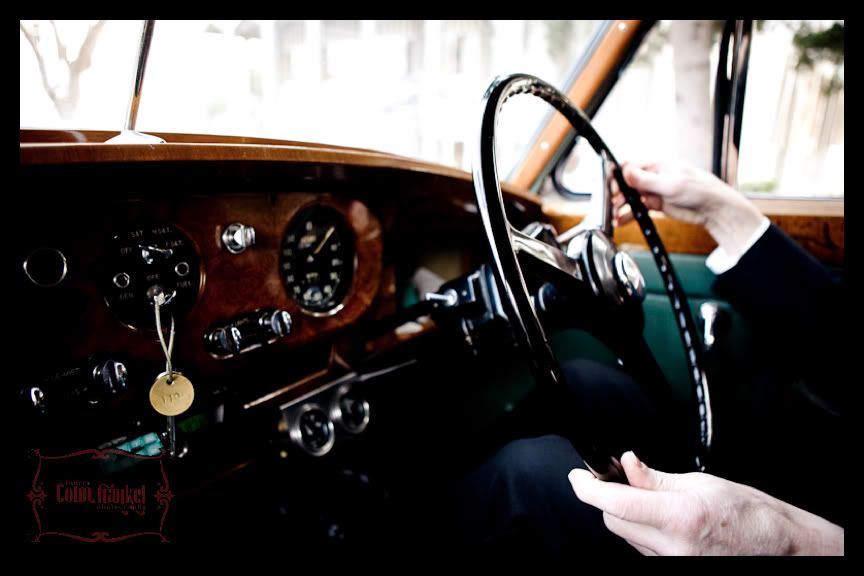 I love shots that show a couple getting lost in each other and the world just going on around them.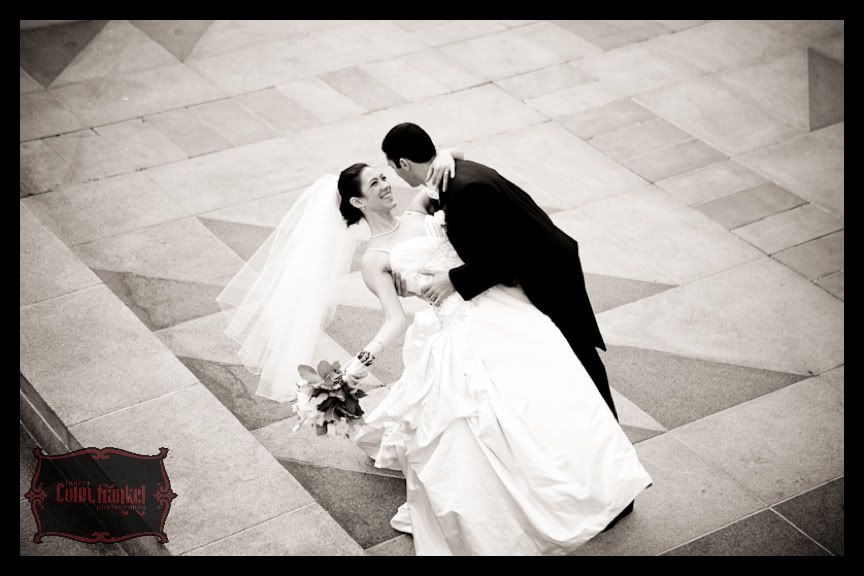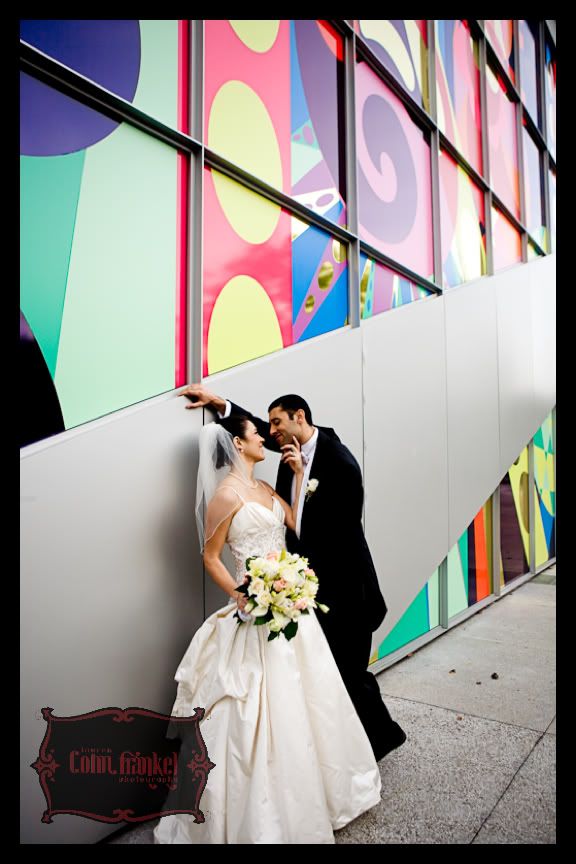 Sarah and Imran got tons of sweet gifts from friends and family on the stage. I don't think she was expecting some of the things they received, but her expressions of surprise and gratitude made for some really beautiful images.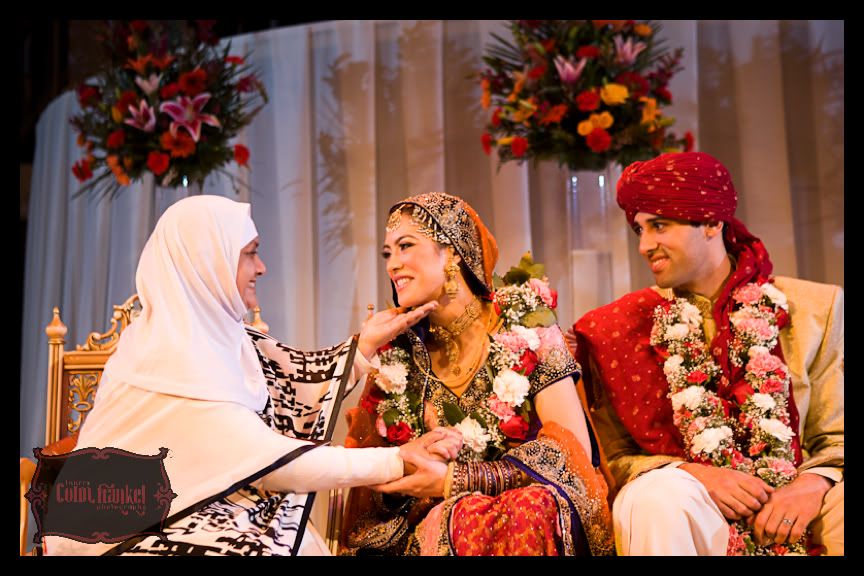 yay video lights! Years ago, before I started learning how to creatively light my own weddings using off camera flash, I would get really excited whenever I shot a wedding that had a videographer, cuz I knew I'd get to take advantage of their lights. Now I don't need to rely on them anymore as I bring my own supplemental indoor lighting, but they're still fun to play with.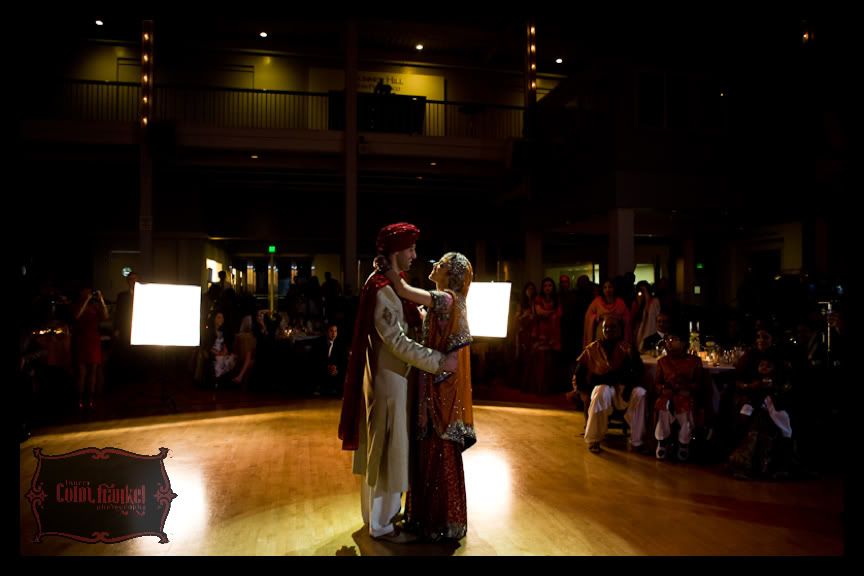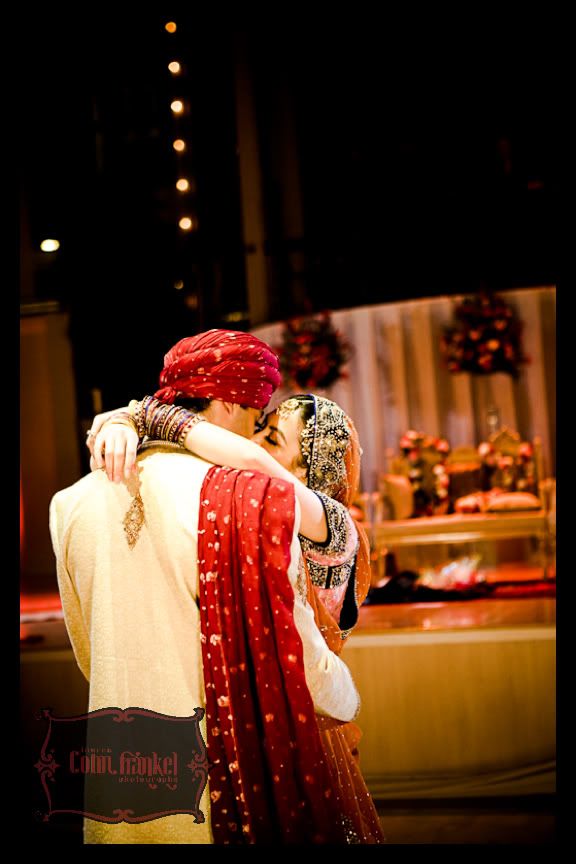 I'm also a big fan of shots where the point of focus is not at the obvious place. The faces of Sarah and her dad are a little soft in this image (the point of focus is her arm, not their faces); which, combined with the low light, lends a soft warmth to the image that wouldn't be there if their faces were tack sharp.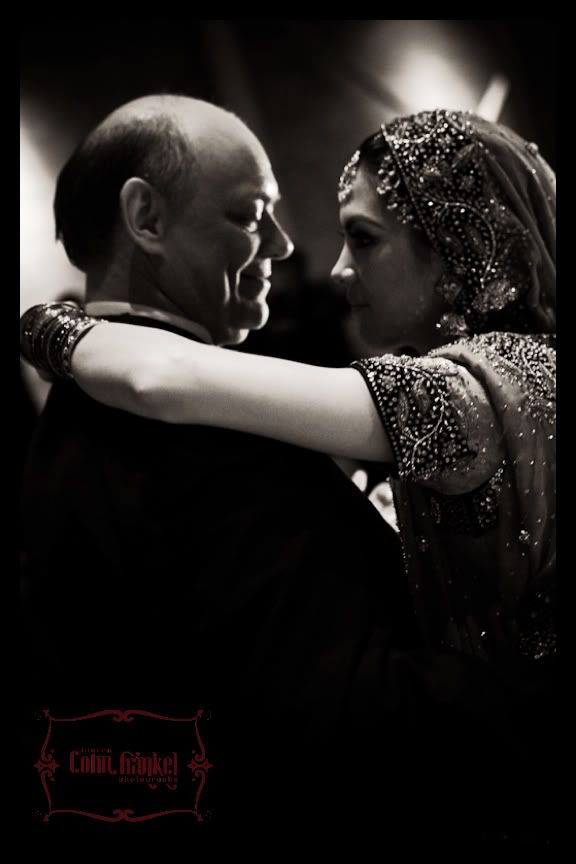 and I had to put this one in. Denon and Doyle DJs inspire random breakdancing.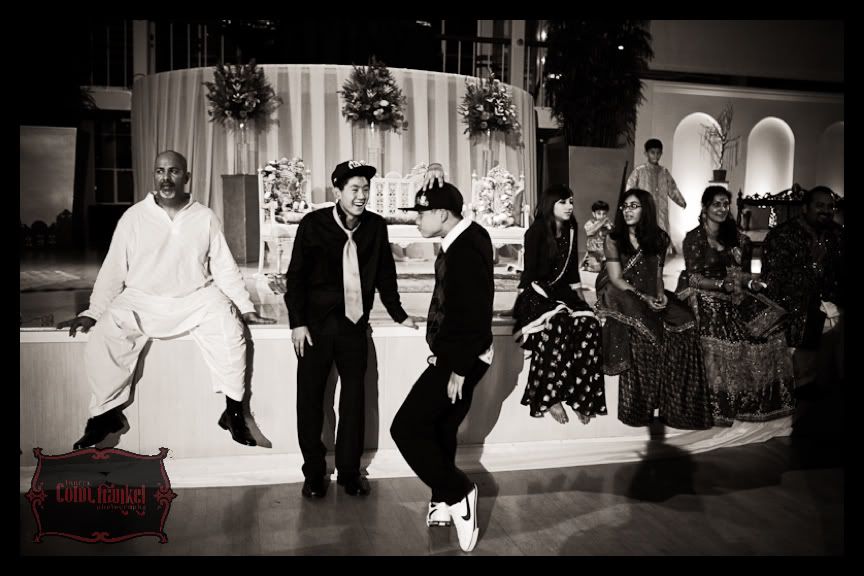 vendors:
church:
St. Mark's Lutheran Church
reception venue:
SF Design Center Galleria
Jill Schnaps, Director of Events
other pastor:
Pastor Tom
wedding coordinator:
Clever Girl Consulting
Karin Kamb
event design:
Aesthetika
Noreen Tariq
florist:
The Flower Shop Fremont
Steven Okada
caterer (Pakistani food): Mehran Restaurant
cake:
Ambrosia Bakery
church music:
SF Strings
DJ:
Denon and Doyle
Mark Haggerty
drinks/coat check:
GML
hair and makeup:
Salon DNA
nails:
Nova nail spa
dress:
Priscilla of Boston
www.priscillaofboston.com
videographer:
Lee Studio
big thanks to the talented
Julio Duffoo
for 2nd shooting with me!