Melissa and Greg
September 13 2008

Slideshow here
Full set of pictures will be posted here.

This is the second time I've shot at the SF Film Center, the first being last year's wedding of Christine and Andrew. This wedding proved to be a real treat for me however, because it brought a lot of photographic elements together in one place that I've been wishing for for a long time.

1. A spiral staircase.




I've seen many other photographers do the "couple in the center of the spiral staircase" shot, although the one that always sticks in my mind is Renee Allen. It is such a powerful composition and metaphor and I love to use it, but rarely do I get to shoot at a location that has one. So I was thrilled when I walked into Le Meridien hotel in downtown SF, where Melissa and Greg were getting ready, and saw this staircase in the lobby!

2. Extended time with the couple in the limo.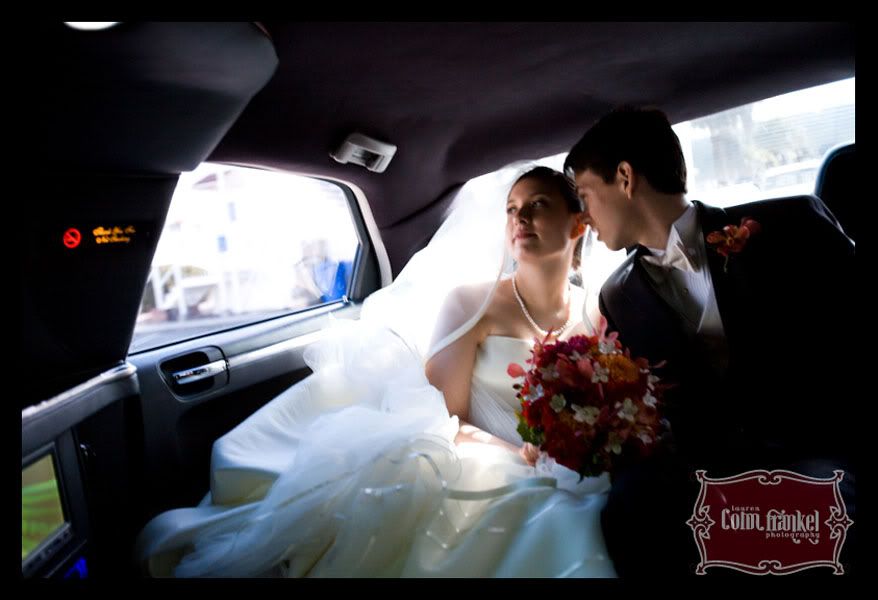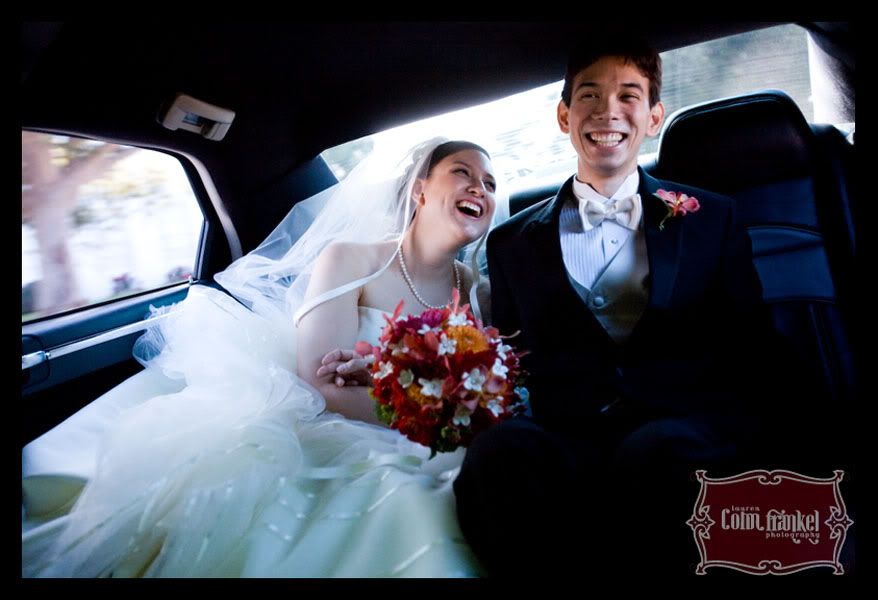 Logistically this doesn't often happen, because usually when they are going somewhere in the limo I have to get there too, and my car full of wedding gear has to arrive with me. But occasionally there is cause to take a drive with the couple in their limo, and something about the enclosed space, the quiet soothing ride, and the distraction of the scenery results in a level of inimitable unselfconsciousness that makes me a happy photographer.

3. A super huge long veil.




Brides in the bay area don't tend to wear cathedral length veils, and I don't blame them: it's hard enough walking around in heels in a dress that is longer than you are. But the image of the bride in a nice long veil is so appealing, and when you combine that with a windy day and a nice view you can do some incredible things. We've all seen those shots of the bride and groom under the veil...but how about when the camera goes under the veil too? Melissa and Greg and I had a lot of fun with this: big thanks to their friends for helping.

4. A deep blue sky with puffy white clouds.




I'm always kvetching about how we don't get a lot of "big sky" in the metropolitan bay area--by the time the sky darkens enough with the passage of day, the fog has usually rolled in and if you're lucky you might get some weird grey streaks in the sky resembling clouds. But this day blessed us with a gorgeous sky worthy of the midwest, and I was all too happy to kneel down low and grab some of it in as background for my pictures of the couple, the ceremony, and just about everything else.

5. One of my favorite florists as decorator.

This is kind of a no brainer, but when the florist and the photog know each other from before the wedding you can usually bet on a stellar performance from each of them: the florist is trying to outdo herself so that she can get some great shots for her portfolio, while the photographer knows she is counting on her and will go the extra mile to be worthy of it.

In this case Laurel Winzler was the florist extraordinaire. She also did Tammy and Jamey's wedding last year.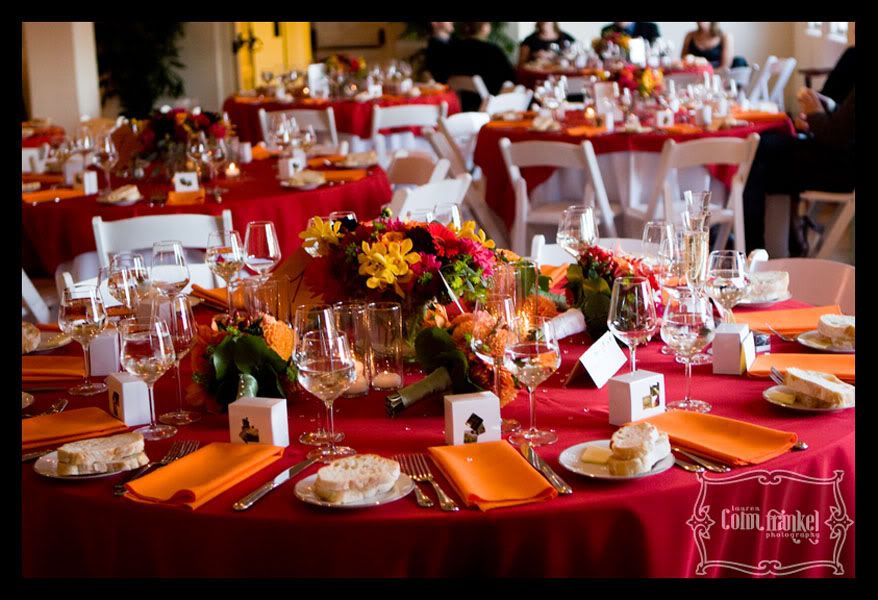 6. Outside looking in.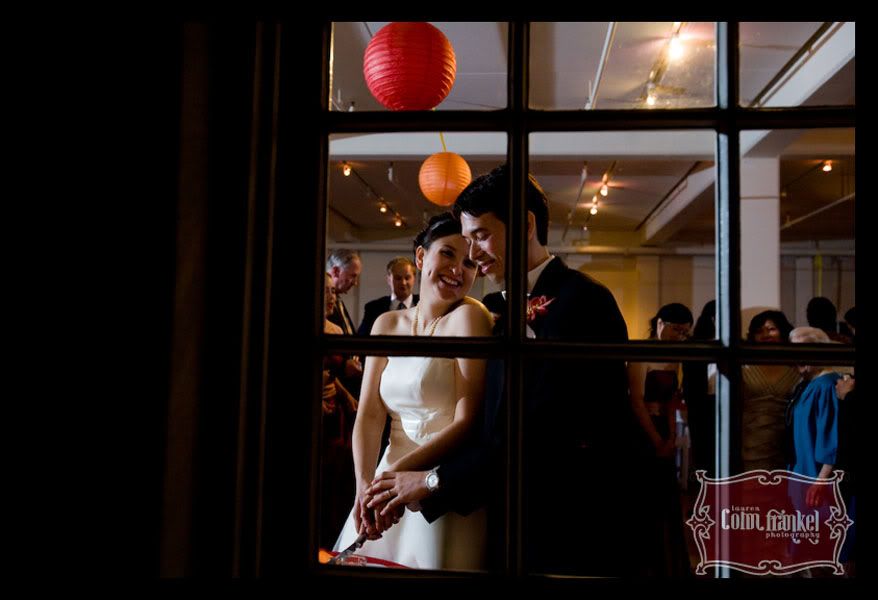 Most of my work focuses on shooting from within the event, like a fly on the wall, showing what it feels like to be inside the moment with no sense of emotional distance. Distance is, in fact, avoided at all costs. Maybe that is why I like the contrast of a shot taken from the outsider's perspective so much. It both intensifies the closeness of the B and G, cocooned in their little world...and at the same time draws some focus away from them and onto the outside world, which often seems cold and pale by comparison.

I'm sure you can think of 100 more metaphors for that.

Two more shots I like are below. Much more on the slideshow.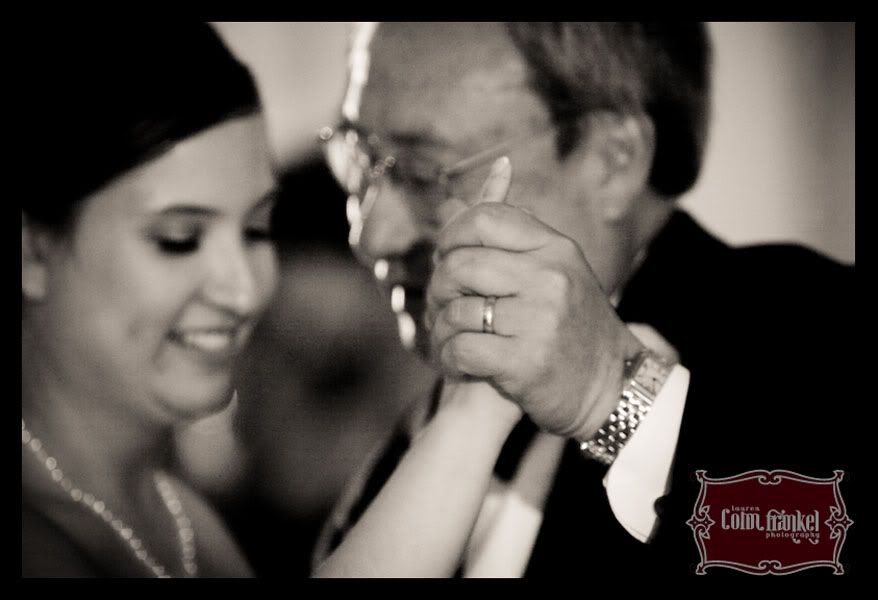 Vendors:

San Francisco Film Centre

florist:
Laurel Winzler

caterer:
Union Street Catering

cake:
Inticing Creations
I love Kelly's style of offbeat, unique, beautiful cakes and I really loved this one. Here is a detail.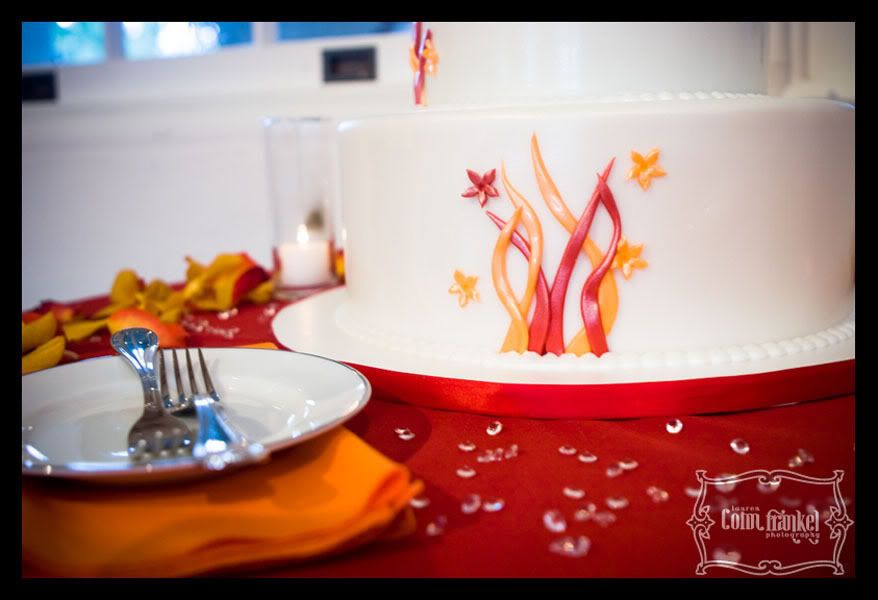 dress:
Trudy's Brides