Elizabeth and Robert
September 22, 2007

This was the first time I'd ever been to Yosemite, although if I'd had any idea what I was missing I would have gone ages ago. The cool mountain air, the enormous Sequoias (some people think Redwood trees have a special kind of energy, since they are so ancient), the quiet and peace...it was uplifting and incredible just being there.

Elizabeth was a destination bride, coming from Texas, and since I live more than 3 hours from Yosemite we didn't actually get to meet until the day before the wedding--but we talked over email a lot in the months before the wedding and we read each others blogs to get to know each other. Elizabeth's blog is called Clutching Boxes. She is a great writer, with a sharp wit and a masterful way of putting words together--I love her blog. She is also a photographer, and one of her recurring themes is to create composite photographs of herself playing different characters in the same image, like this:



image (c) Elizabeth Stewart

Her work reminds me a lot of Cindy Sherman's. It has the same pseudo-serious feel, like it has something important to say but at the same time is making fun of itself. She also has some beautiful landscape and texture shots on her blog.

I love working with other photographers, not only because it is flattering to be appreciated by someone who knows photography but also because most photographers are really familiar with both the strengths and limitations of photography. They know that the more they put into their pictures, the more they will get out of them, and this was definitely the case with Elizabeth and Robert--I barely had to give them any direction during our E session, and they had a lot of fun with both that shoot and the portrait part of the wedding shoot the next day. They had great ideas and it was really fun collaborating with them. And during the documentary parts of the wedding day Elizabeth gave me the kind of physical and emotional access that makes it possible to get to the heart of what the wedding is about. It was a bit of a crazy day, with rain, wind, and eventually hail forcing us to move the ceremony into the large lobby of the Tenaya Lodge (moose antler lamps and all), and a mixup with the officiant that I'm sure will seem funny to the couple in...oh... about 10 years or so. ;)

When all is said and done, though, Elizabeth and Robert really made this day their own. It was one of the most laid back weddings I've shot, and by the end of the day I felt more like I was hanging out with friends than working. I plan to bring the dogs and Brian up to Yosemite this winter (since I found out it snows there) and let all of us enjoy the slow pace and relaxing atmosphere of the place.

Local vendor shout outs: Flowers were done by Sweet Pickin's Floral, who did a gorgeous job on the bride's bouquet, melding little curly twigs, miniature pinecones, and white and green flowers into something that reflected the natural colors of the park around us. The yummy little 10-person cake was by Sweet Dreams Bakery. Elizabeth's makeup and hair was done by the awesome owner of Revive Day Spa & Salon. Finally, the event staff at the Tenaya Lodge were great to work with and very accomodating. It's a great place to stay in the Yosemite area--I just wish I would have had time to take advantage of their spa while I was there!

Here's some faves...

Engagement session: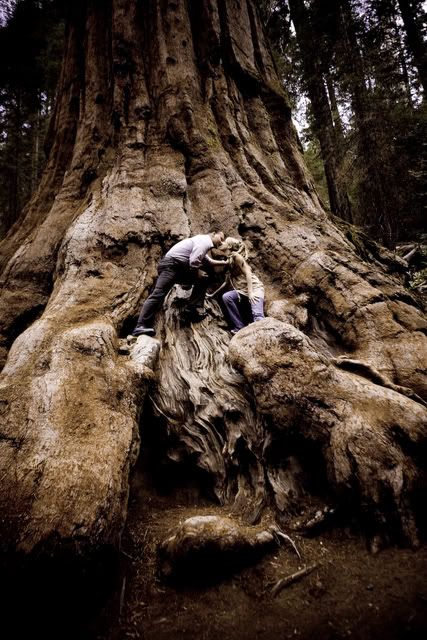 Wedding: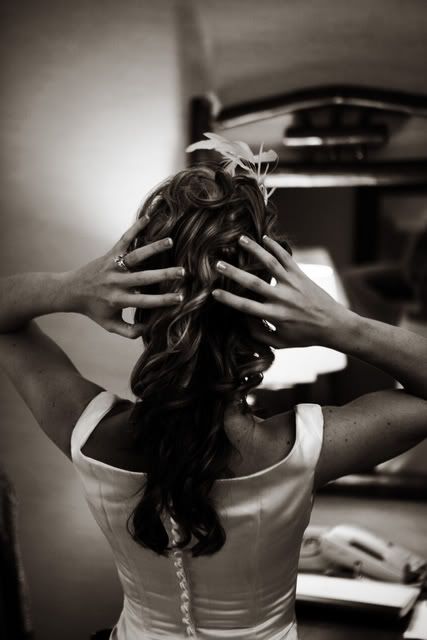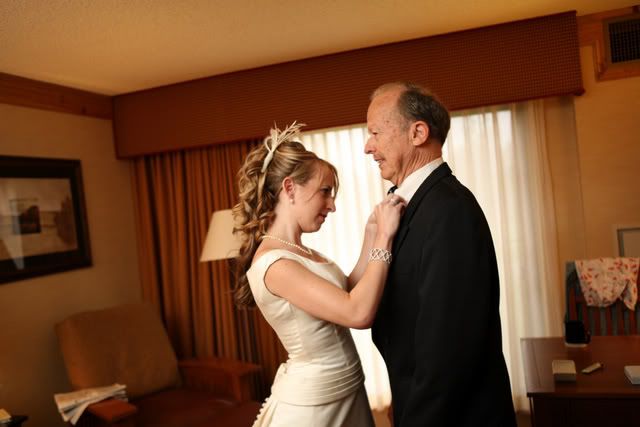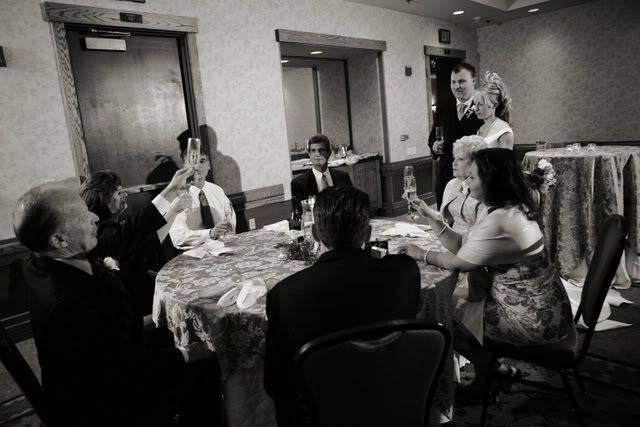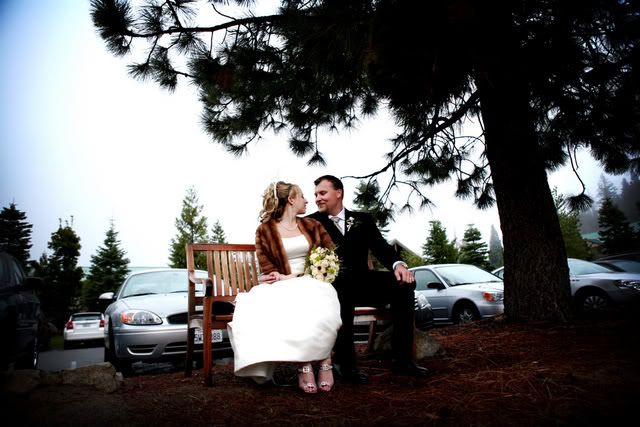 Slideshow
Proofs

PS: on the way up to my hotel room after the E session, I noticed something fluffy waddling around behind the front desk. I leaned over to have a better look, and saw what may be the cutest, fattest, pomeranien in the Sierra Nevadas. While petting her I had to take a few pics, although she was a bit afraid of the camera at first (I don't blame her, it was bigger than her).