Melanie and Paul, 10/27/07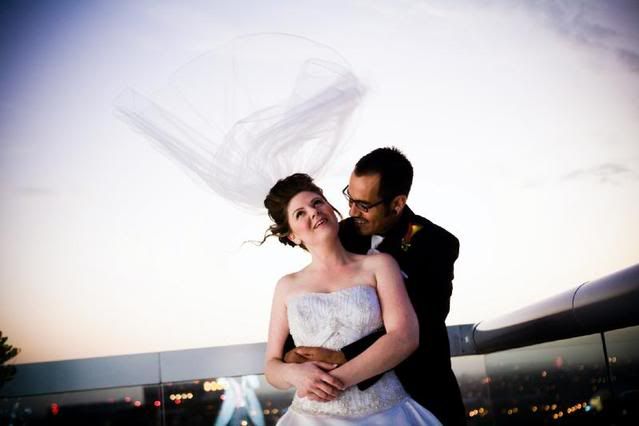 Another opportunity to shoot a wedding at Silicon Valley Capital Club and I was not to be disappointed. Knowing Mel and Paul, I was looking forward to a fun wedding with no small amount of wackiness (hello? E-session at a mini-golf/arcade anyone?) :). And knowing Lynn Lakia from the Club, I knew I could expect beautiful decor and super organized, helpful coordinating. The best of both worlds!

Mel had incredible hair and makeup done by Dina, and she really looked amazing in her beautiful dress from Elegant Lace Bridal in San Jose. We had a great suite at the Fairmont to shoot her getting ready pictures in, with a view of the park and (under construction) ice rink down below. I was a little sad about the rink construction, because the circle of palms where it was being constructed is a great place to shoot at night when all the lights come up in the trees...but no matter, there is plenty of photographic gold to be had in the rest of the square block surrounding the Knight Ridder building.

Although not my first time shooting at the Capital Club, my previous oppportunity had had their ceremony somewhere else. Mel and Paul were having their whole wedding at the Club, with the ceremony right in front of the 17th floor windows that look out onto the city--a backlighting challenge for sure but not beyond my ability to meet it. After a beautiful ceremony in which Paul cried more than Mel did :), we headed right out to shoot a few fun and candid couple shots in the park. We had the whole park to ourselves, and since we had already worked together during our E session Mel and Paul knew just what to do; ie. ignore the camera and cuddle. After about 15 mins outside we headed back upstairs to shoot a couple on the balcony, and that was when we got the above image.

This was one of those "eureka" moments, where I just knew as I pressed the shutter button that I was taking an iconic image. After getting home and looking at it more closely, I got even more excited--to me it represents almost everything my business and work is about--real beauty, moments, love, having fun, being yourself...and especially being able to laugh at the unexpected, not taking everything so seriously. Since then, this shot has now graced the front page of my website, become the cover of my '08 brochure and giveaway mini albums, and will be displayed as a 30x40" print at the Modern Bridal Fair at the San Francisco Ritz Carlton on January 6th.

They say in the photo biz, that what you show is what you get. If every wedding I get from now on is like Melanie and Paul's... I will be one happy photographer.

A little more about the wedding, interspersed with some images:

the dress: (I love it when I show up and it's already hung artistically for me) :)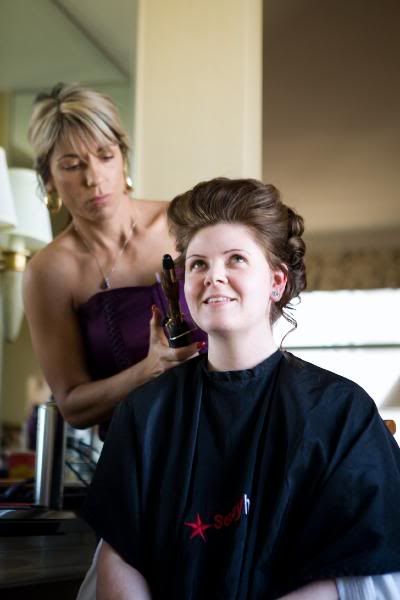 Melanie looking slightly fed up with the buttoning procedure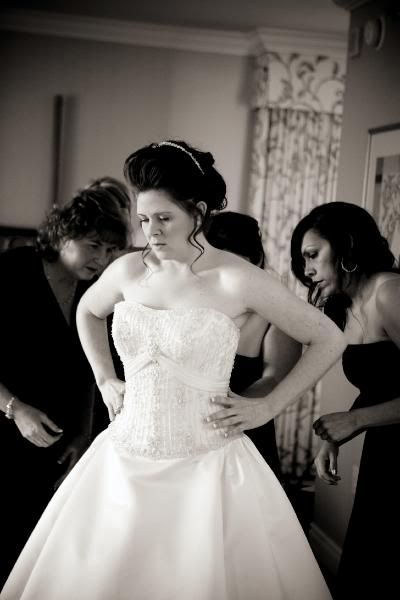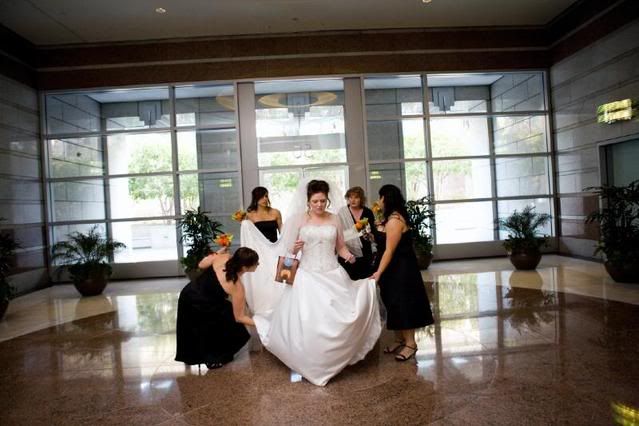 dad seeing Mel seconds before the walk down the aisle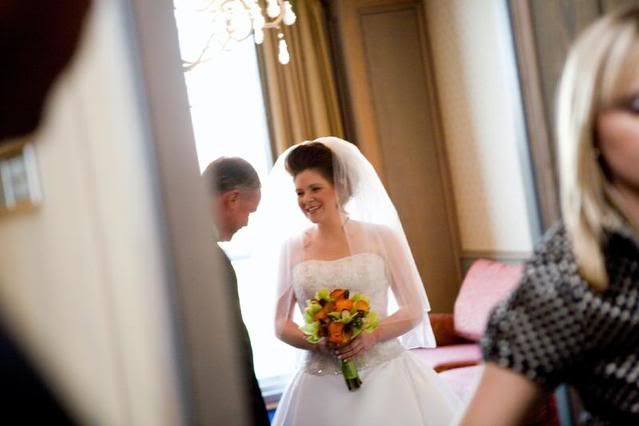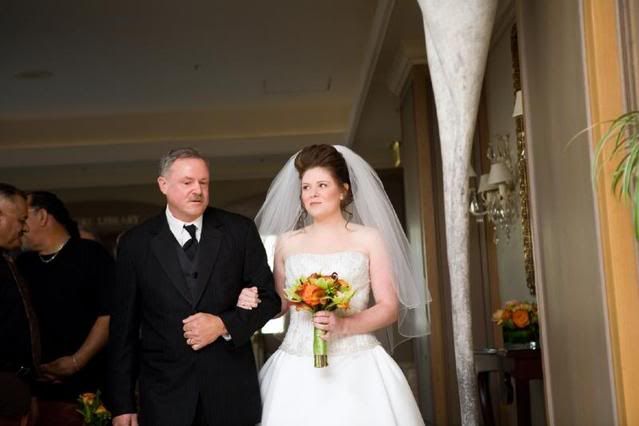 Awww....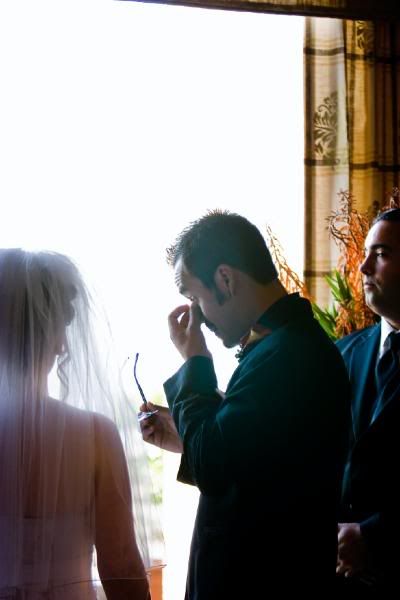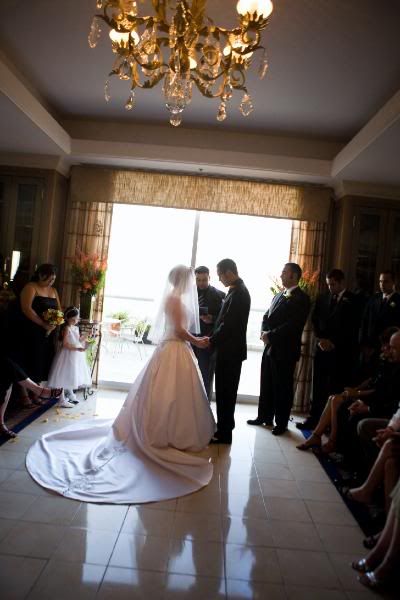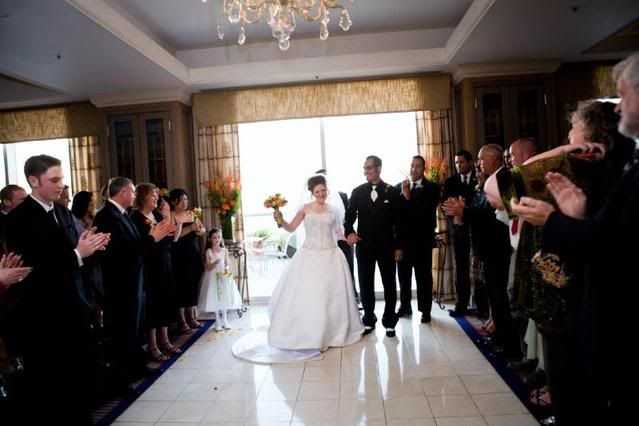 I must've said something funny...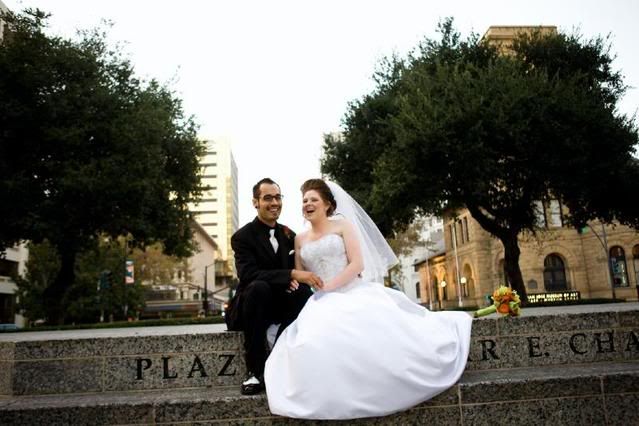 Beautiful flowers by Ingela's Floral Designs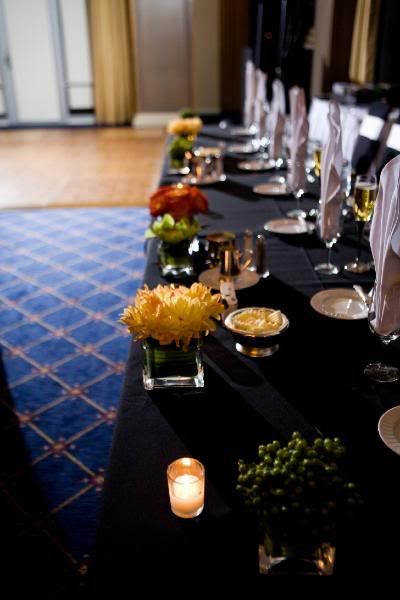 Cake by Bijan Bakery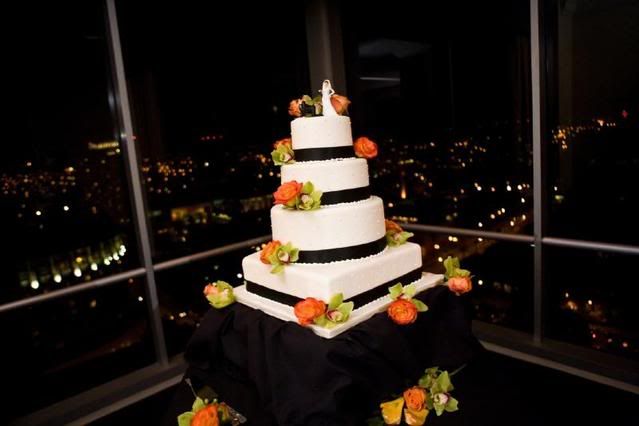 Tim from Sound in Motion kept it rockin from the beginning





this was so cute--the MOH couldn't stop crying long enough to make her toast!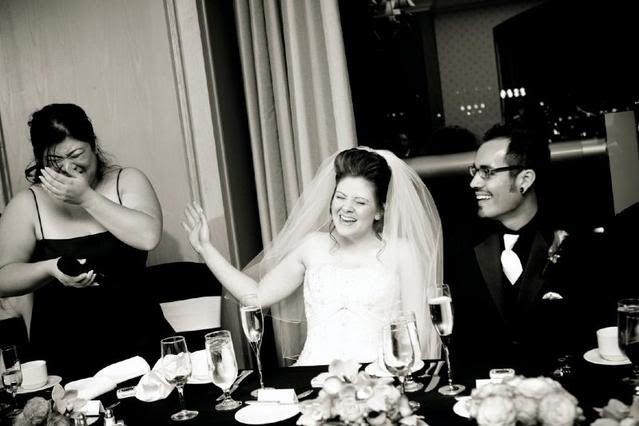 you can see how close they are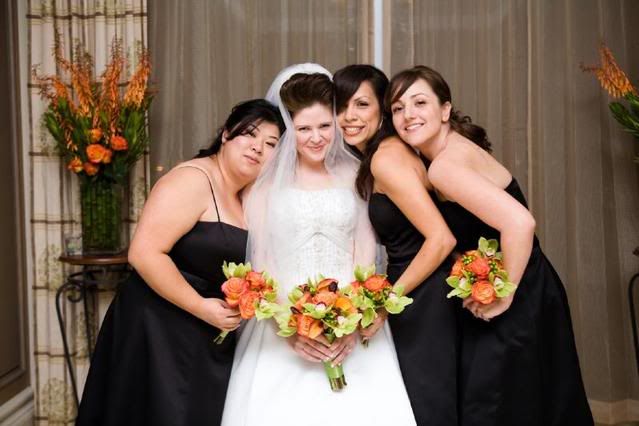 the first bouquet toss came up short...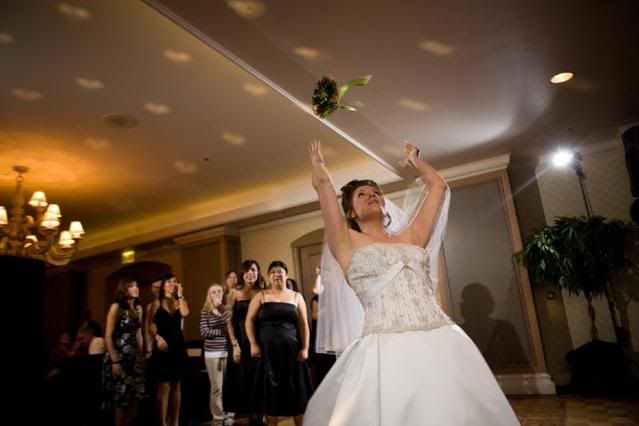 2nd time's a charm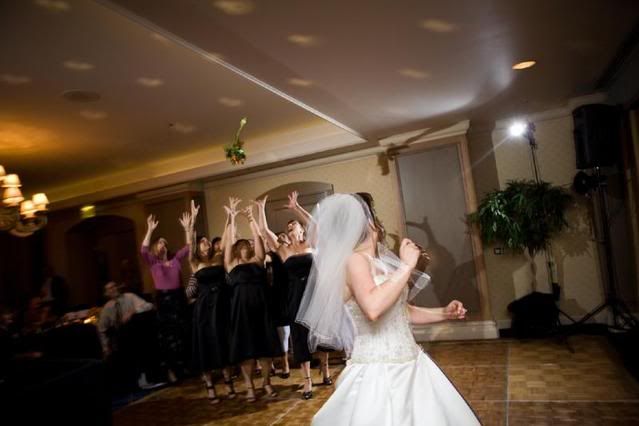 told you they're wacky






Slideshow
Proofs

Special thanks to Lynn again for being so attentive and helpful to me!