I just updated parts of my website with new pictures from this summer and fall's weddings! I added some new images to the main slideshow, and also replaced my old Featured Wedding with three new ones-- Jenny and Roy's wedding from 7/7/07, Stella and Phu's wedding from 7/01/07, and Tammy and Jamey's wedding from 10/6/07. One of my goals in updating the site was to make sure there was more representation of different ethnicities on my website; this year I've had the pleasure to be a part of some fabulous weddings from all parts of the cultural spectrum, and I wanted to make sure my site reflected that. I will be working on putting more new images into the main gallery sections later this winter.

I also want to announce that I will be participating in the Modern Bridal Fair at the Ritz Carlton in San Francisco, on Sunday, January 6th. This chic event will showcase some of the best high end wedding vendors in the Bay Area, and I am thrilled to be a part of it! I am working on my booth design right now and should have some cool goodie packages to hand out, so if you are in the area that Sunday and you want to stop in and say hi, I'd love to see you.

Speaking of Tammy and Jamey, their wedding at the San Francisco Ferry Building was definitely one of the most beautiful, upscale events that I did this year, but between editing their pictures and getting ready for the show I realized that I never had a chance to blog about it! Well, better late than never...

Tammy and Jamey currently live in New York, but most of their family is in the Bay Area. Tammy and I exchanged emails for months leading up to the wedding, to make sure everything was in place--Tammy was a meticulous planner, yet I appreciated how she kept her easygoing attitude the whole time. This was a technically challenging wedding because of the lateness of the year: in October, the sun sets at around 6PM, and their ceremony was scheduled to start at 5:30. I knew we would have to rush out after the ceremony to shoot pictures of the bride and groom in the last bit of remaining light. Not being from the area, it was very important to Tammy to have a lot of iconic San Francisco pictures, and given the location of the Ferry Building, I knew we would not have to look far to find them. I have been perfecting my lighting techiques this year, so I was looking forward to finding creative ways to solve the problems that this wedding would present.

To light the outdoor, post-sunset images, I used a combination of natural light for some and judicious amounts of softened, bounced flash...I was able to utilize the environment to this end, bouncing my flash off of nearby white walls and the sides of trucks to create an impromtu softbox and a fashion lighting-type effect. Back in the reception, I used a couple off camera flashes and my Pocket Wizard radio slaves to illuminate people on the dance floor and at the head tables, while still retaining the atmospheric lighting and natural ambience in the background. This is a technique I find myself using more and more, as it allows a greater amount of flexibility in lighting and the results are much more dramatic and interesting than the standard bounced on-camera flash.

Tammy and Jamey were so cute together: in addition to being a naturally attractive couple, they just sparkled when they got around each other. We had done a short engagement session the night before, just prior to the rehearsal dinner; which helped them to understand what I wanted from them during the our time alone. By the time the actual wedding rolled around, they were well versed in letting themselves be caught up in the moment of being with each other...although I can't take all the credit for that, as I think they were just naturally susceptible to becoming lost in each other.

One of the highlights of the evening was a speech by best man Ladell Robbins, whose deadpan humor and sense of timing had everyone rolling. Another highlight involved the bride's grandmother, whose was celebrating her 95th birthday that weekend--the couple surprised her at the wedding by bringing out a cake and candles for her, and singing.

The wedding was catered and coordinated by Paula Le Duc--it was a real pleasure working with June and Tim, the onsite coordinators, who ran a very tight ship, and made themselves completely available to help us get the best shots we could (including Tim escorting myself and my second shooter up to the overhead balcony every single time we needed to get a shot from above). The food was amazing, and very artful--desserts included two "strawberry trees" (see below: these are fresh strawberries mounted on toothpicks around a palm leaf sphere, set atop a wooden branch planted in brown sugar "dirt", and with bowls of cream and sugar below for dipping), and miniature ice cream cones. The strawberries and cream were so good, when I got around to editing the images of them I actually couldn't resist taking a break from working to go to the store and buy myself the same ingredients for snacking.

There was a candy bar, and late night munchies in the form of miniature hamburgers. Flower decor was by Laurel Winzler--my first time working with her, she completely transformed the stark upper floor of the building into a warm, colorful atmosphere,. and was able to work with the lighting scheme so that the flowers and lights never competed, but rather complemented each other perfectly.

Tammy's hair was done by Arelis Pena, and makeup by Melissa Bugarin kept her looking flawless all night. The wedding was officiated by the Reverend Dr. Dorsey Blake, ceremony string music was provided by players from the SF Conservatory of Music , while the cocktail hour duo and dinner music band was led by Bob Marshall. After dinner was over, DJ David Carvahlo kept everyone dancing.

Here are some highlights: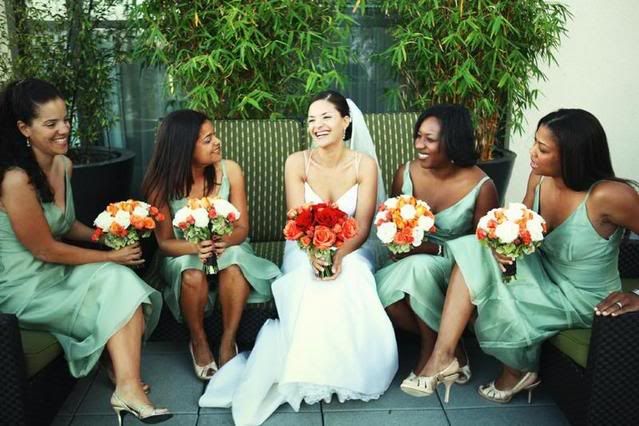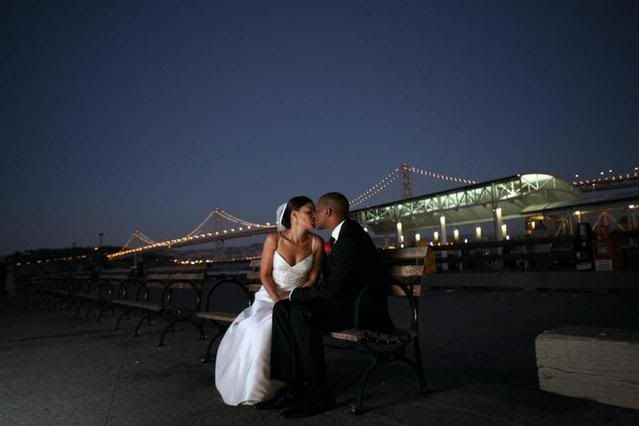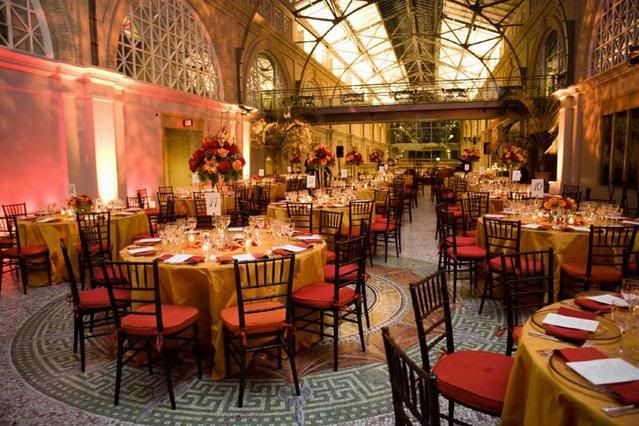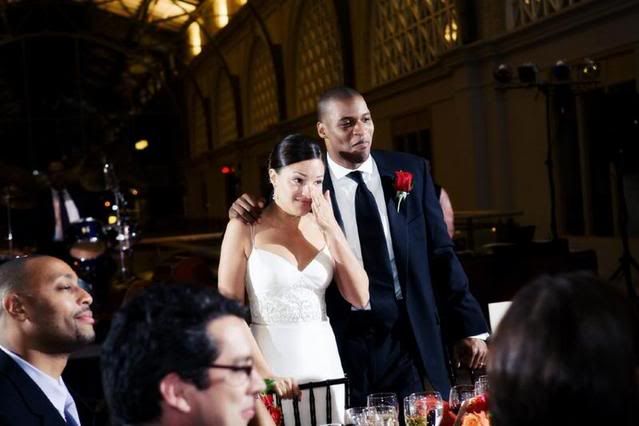 strawberry trees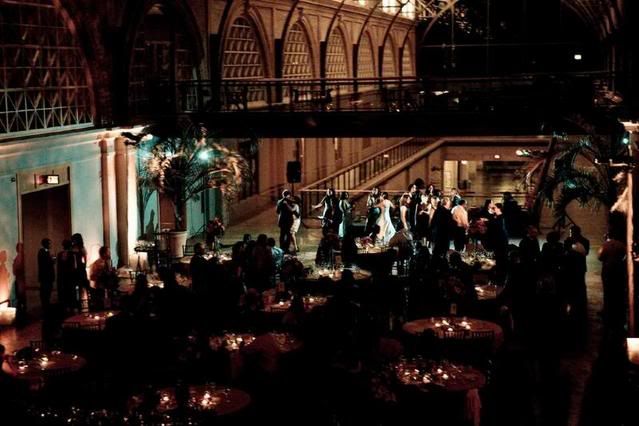 You can see more of Tammy and Jamey's pictures in the Featured Weddings section of my site, or their slideshow here.

Their full set of images from both the rehearsal dinner and wedding, will be available here in about a week.

Special thanks to Vic Valbuena, my second shooter at this wedding.